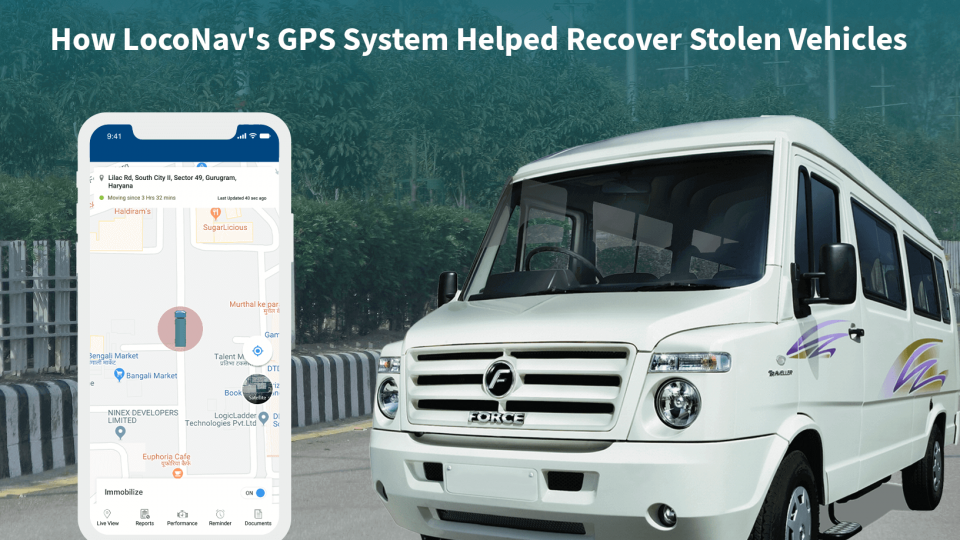 How LocoNav Helped This IPP Recover Their Stolen Vehicles
For a business dealing with transportation and logistics, one of the biggest fears is undoubtedly the theft of their most valuable asset, i.e., their vehicles. And on February 17 2020, this fear came true for one of our clients, a leading company dealing with production, collection and distribution of electricity, based out of Coimbatore, Tamil Nadu. However, LocoNav came to their rescue and with our help, they were able to locate and recover their vehicles, all in a matter of 24 hours.
On the evening of February 17, 2020, officials from the company realised that two of their travellers were missing from their designated parking spot. Equipped with LocoNav's vehicle tracking system, they were immediately notified by means of our ignition alerts that their travellers had started and moved out from the parking space without authorisation. With no means or information to locate the thieves, the company spurred into action.
They utilised LocoNav's immobilisation feature, that allowed them to remotely control the vehicle lock for the travellers. By means of this feature, they were able to cut off the fuel supply to the vehicles, thus rendering the travellers to a standstill. Due to this vehicle lock, the thieves were unable to restart and drive away with the vehicles. Panicked, the thieves had no option but to abandon the vehicles, which were found some 30 kms away from the place of theft. The company officials found the travellers exactly where they had stopped them, and brought them back within 24 hours.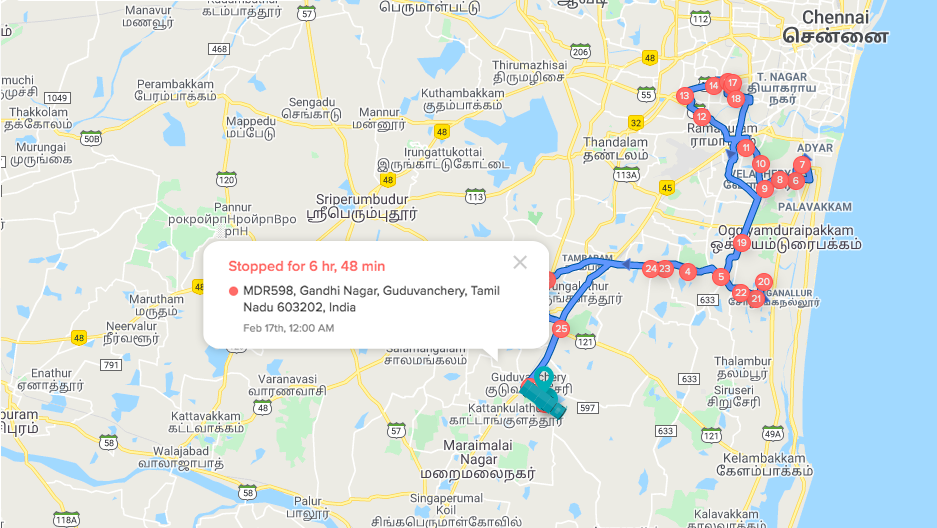 LocoNav ensured that not only the theft was prevented, but also that the vehicle was secure and was recovered as soon as possible. The company was able to see the exact location on the map where the travellers were stopped, and immediately went ahead to recover their assets back. With LocoNav's ability to assist fleet managers with end-to-end fleet management solutions, the company's officials were greatly impressed with our fast acting features and prompt redressal methods. Our tracking solutions ensured that the company's assets were safe, secure and back where they belonged.
About LocoNav
LocoNav offers you services for all your business needs, from Vehicle Tracking Systems, Fleet Management Software and Telematics, along with FASTag. LocoNav helps you in optimising your operations and business while you focus on the growth of your enterprise. Learn how!