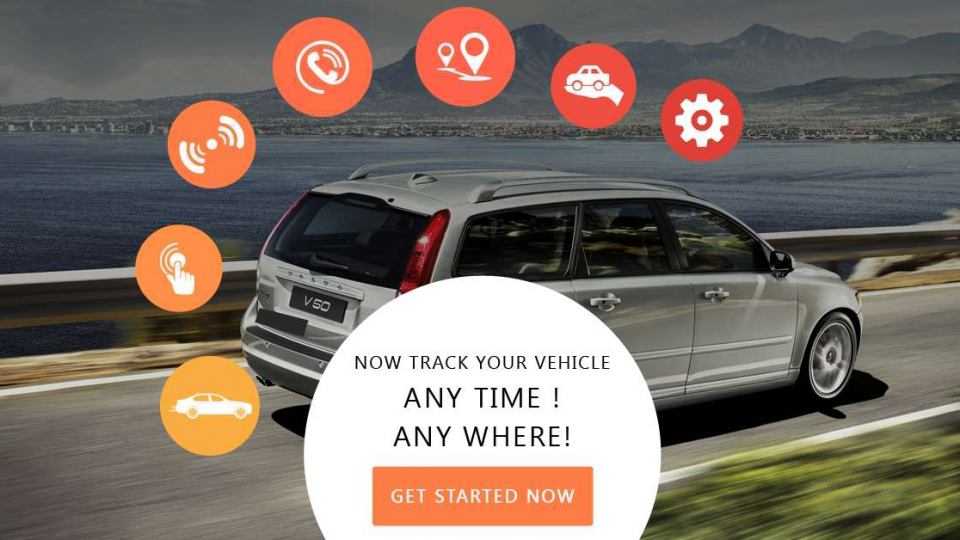 Is India Really Ready for AIS-140 Implementation?
AIS 140 implementation is need of the hour for Intelligent Transport System
Whether you're a fleet owner or an individual looking to safeguard their vehicles (even if you've been living under a rock), you would have heard of AIS 140 implementation. If this term confuses you to no end, don't fret. We're here to break down what is AIS 140, AIS 140 implementation date, how to get AIS 140 device and much more about the AIS 140 systems which may have put you in a dilemma.
India's Rapid economic growth has led to a humongous rise in the number of vehicles on the road. From 0.3 million registered vehicles in 1951 to 0.2 billion in 2015, the growth has been tremendous.
With the steep increase in the number of vehicles, there came a steep increase in the number of accidents and deaths occurring due to the same. With the amount of chaos increasing due to these accidents and the decreasing rate of road safety, the Indian Government came up with implementation AIS 140. It is termed as a crucial intelligent transportation requirement for all public use vehicles. The AIS 140 devices come under the Intelligent Transportation System (ITS) which helps in ensuring and increasing safety on Indian roads.
Before going deep into AIS 140, let us start off with the basics of the AIS 140 systems. Automotive Industry Standard or AIS is a system which has been adopted to increase road safety in terms of public vehicles. Not only this, but AIS-140 device has many functions which are listed below. DO keep in mind that only the following vehicles are applicable for AIS 140 certification:
 State and government-owned buses and vehicles
 Ambulances and all emergency response vehicles
 All educational institutions vehicles
 Rented cars and vehicles
Top reasons for AIS 140 Implementation by Government:
Alerts and Emergency SOS buttons: This is one of the main features of AIS-140 systems. The AIS 140 certification requires AT LEAST one SOS button which is accessible to all, driver and passengers alike. This would reduce the reaction time during accidents by a huge amount, and can be used easily to contact Government authorities in case of any calamity taking place in regards to the vehicle.
Track Driver Behaviour: If you have a fleet and aren't sure of your driver's behavior with your vehicle, it might lead to accidents on the road. In the case where your driver is over speeding, driving rashly or hard braking (these can be customised in most AIS 140 devices according to your preferences) you can keep track of their behavior on the road so as to decide whether they're trustworthy and suitable for the job at hand.In most cases, fleet owners use this kind of information to give proper training to drivers who've been employees for a longer period of time, so that they don't lose their jobs and the company doesn't lose faithful employees.
Optimisation of features of the vehicle: Using these features, not only would you be increasing the safety of your vehicles on road you would also be increasing your work efficiency, and work output which would lead to a greater customer satisfaction rate, hence leading to better customer acquisition. These systems have been made a necessity because of safety first, but also optimise vehicle features increasingly well.
Better routing systems, regular traffic updates for the same help in accurate predictions of arrival time for fleets and other vehicles, increasing punctuality of the system by multitudes.
AIS 140 Implementations Date:
Government issues AIS 140 notification in early 2018. The AIS 140 implementation date was previously said to be 1st January 2019 for personal vehicles and for buses, the implementation date was 1st April of 2018.
Government criteria for AIS 140 Certified Devices:
These AIS 140 regulations are all taken from the AIS standards issued by the Government of India, which you can use to know more about AIS 140 Devices.
Following are a few (not all) AIS 140 regulations which you should be on the lookout for if you're getting a device. These are also the requirements which will help you in getting your AIS 140 certification.
The AIS device needs to be able to extract information from the Global Navigation Satellite System (GNSS), and must support GPS-aided GEO augmented navigation (GAGAN), the Indian satellite-based augmentation system used to better the systems using GNSS.
It needs to support 4 digital, 2 analogue and 1 serial communication for any emergency contact ( in respect to the emergency buttons which we mentioned before)
The device needs to be dust-, temperature-, vibration-, water-splash resistant, IP 65- rated or better and tamper-proof. Not only this, it will have to include three-axis accelerometers and gyro meters to ensure alerting of AIS 140 notifications in case of over speeding and hard braking.
In case of an emergency, the buttons provided for the same must be accessible to all passengers seated in the vehicle.
Most of these devices have a sim card for capturing reception, and during the lack of reception, the alerts would be stored in the device itself, and sent through high priority to the chosen IP address.
The device will need to have an internal power back up of at least 4 hours, along with internal storage for data and AIS 140 notification storage.
The device must be able to receive aerial signals.
The above are a few (not all) AIS 140 regulations which you should be on the lookout for if you're getting a device. These are also the requirements which will help you in getting your AIS 140 certification. LocoNav, having the biggest network in trackers and their workings, also can help you out in choosing the right GPS Tracker for you (which would have been thoroughly inspected for all the features to ensure the best for you)
Get LocoNav's Government Approved AIS 140 devices at best price
Conclusion:
This technology could be key in the quicker and more efficient development of India if implemented well. Do we think India is really ready for its implementation? Well, yes and no. In terms of requirement of safety and optimisation, we're more than ready. But it cannot be implemented well unless and until people of the country who would be using this kind of systems are made aware well beforehand of the working and use of these systems.
LocoNav, having the biggest network in trackers and their workings, also can help you out in choosing the right AIS 140 device for you (which would have been thoroughly inspected for all the features to ensure the best for you)