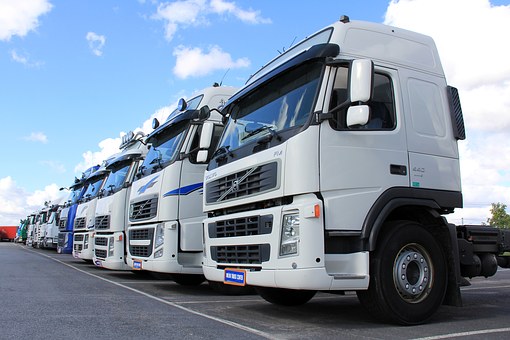 Tighter Emission Rules in London: What Does This Mean for the Commercial Vehicle Industry?
London Mayor Sadiq Khan recently declared that heavy commercial vehicles will be hit with a daily charge of up to 300 pounds a day ($418) while entering Greater London in case they fail to meet the emission standards.
The new LEZ rules, Euro VI (NOx and PM) are applicable to all heavy vehicles including trucks, buses and coaches. The strict emission rules set up across Greater London will match those already in force within the central London Ultra Low Emission Zone (ULEZ).
The introduction of new rules along with the Ultra Low Emission Zone is supposed to decrease nitrogen oxides (NOx) emissions from road transport by around 30 per cent in London. It will also limit about 1 million air pollution-related hospital admissions over the next three decades.
Khan stated that "Toxic air pollution causes long-lasting harm and is a national public health crisis. In London, it contributes to thousands of premature deaths every year. There is also evidence linking air pollution with an increased vulnerability to the most severe impacts of Covid-19".
Make your business more profitable with LocoNav's Telematics
As per the new data, both Low Emission Zone and Ultra Low Emission Zone are making way for cleaner vehicles. According to City Hall, more than 90% of vehicles in London fulfil the Ultra Low Emission Zone standards which were about 70% till last year.
Transport for London (TfL) earlier this year stated that their entire 9,000-strong core bus fleet meets the LEZ standards, and now exceeds the cleanest Euro VI emissions standards.
TfL's Director of City Planning, Alex Williams shared, " Toxic air in London is a blight on the city and we need to take bold action to clean it up. The introduction of these tighter standards for heavy vehicles and the expansion of the ULEZ will significantly reduce harmful emissions within the M25".
Road Transport is the biggest contributor to greenhouse gas emissions. Petrol or diesel-based combustion engines cause emissions as part of their normal operation. It becomes important to come up with tight emission rules, especially for commercial vehicles.
It is obvious that the impact of emission is more in urban areas like London. The emission contributes to smog, acid rain, climate change and imposes a risk to human health.
Besides reducing air pollution, strict emission rules will support the introduction of more energy-efficient and lower emission vehicles. Also, it will make way for better fuel efficiency, thus making the overall operations more cost-effective.
To put it simply, if heavy vehicles adjust to functioning with more sustainable choices, the outcomes will be useful for the planet, at the same time will have a positive impact on the running cost.
Quick Read: How Will Electric Vehicles Impact Commercial Fleets?
Quick Read: Green Hydrogen Can Be Less Expensive Than Diesel by 2050