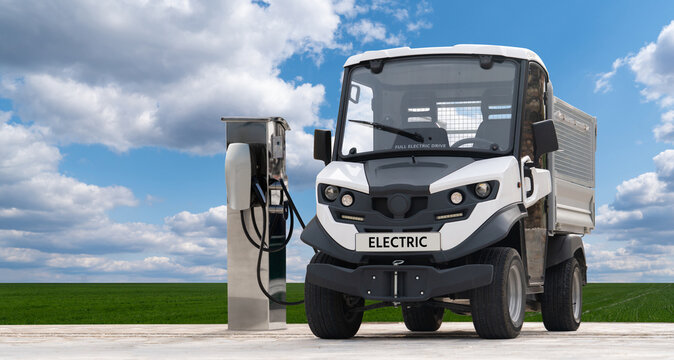 What to Consider Before Going Electric: Fleet Management Edition
There has been a significant shift in the automotive industry towards EVs and government legislation, changing customer priorities and improved technology are the possible factors responsible for it. Besides this, there's also a need to decrease the carbon footprint as the automotive industry contributes about 14% of the total CO2 emissions across the world. Therefore, it becomes essential for both SMEs and large-scale corporations dependent upon road transportation for their business to take the necessary measures. However, it is crucial to consider a few relevant parameters before making a switch to being electric.
Reasons To Go Electric
When it comes to businesses, electric vehicles are about the total cost of ownership. It is not wrong to say that the upfront cost is much higher for EVs, however, considering the lifetime of vehicles, EVs are comparatively cheaper to run. This is because electricity is more economical compared to traditional fuels. The cost benefits of EVs are likely to increase in the coming years because of the combination of pollution or congestion charges and SMR savings.
EVs require little maintenance as they do not have a lot of moving parts. Moreover, the tax slab on EVs is minimal and in some countries, there is no vehicle tax on electric vehicles. Another reason to go electric is corporate social responsibility (CSR) that's prime focus is to reduce emissions and improve air quality. Switching to electric fleets can help you achieve your CSR goals which eventually will have a positive impact not only on the employees but on the customers as well. However, fleet managers need to build up a matrix of their needs, usage and take into account various other factors before switching to an electric fleet.
Manage your fleet efficiently with LocoNav's Fleet Management Solutions!
The Operational Requirements
The operational needs are displayed through the transportation requirements of your business. Switching to an electric fleet should not have a negative impact on the operations. You need to first figure out how many vehicles of your existing fleet are suitable for electrification. Consider asking yourself if the daily mileage for the vehicles is achievable with an electric vehicle or if there's enough idle time to enable within-day charging. Try finding out if your business has any specific transportation needs that are not possible with EVs. Once you can answer many such questions, you will get to know if electrification would benefit your business.
The Right Electrical Infrastructure
The fleet's charging infrastructure is very crucial and you need to get it right. For instance, electric vehicles from different manufacturers might need different charging point connections. The length of idle time of your fleet during which a vehicle has to be charged would also determine the speed of the installed charging points. Home charging also makes sense but are your drivers comfortable taking the vehicle home when they are not on shift is another key question. The employees or visitors may also use your charging points and how much value will this add should be taken into consideration as well.
Understanding Vehicle Use
It is important to know that every business has different transportation needs, hence EVs may be suitable for some and not for others, Thus, having a better understanding of how you use your vehicle can help you sort things out. Analyze the journey your vehicles are making, how often they run, and at what time of day. You should be able to answer other questions such as if your vehicles carry heavy loads or where are they left at night. As a matter of fact, EVs are better for short and urban journeys. Therefore, for businesses that require long-distance journeys, EVs may be slightly unfavorable.
The Driver's Outlook
When thinking about switching to electric vehicles, the transition starts with the drivers. While some drivers may be comfortable making this switch, what if other drivers are not receptive to it? It is crucial to set up driving patterns and assess if your drivers can migrate to EVs. You can use data from in-car telemetry to know this, however, a modest questionnaire can also help you know basic facts like whether they are comfortable charging the vehicle at home since drivers need a fully charged battery vehicle to do their job effectively and workplace charging stations would not be appropriate for field-based staff.
When To Make The Move
The electric vehicle market is still in the early stages, nevertheless, there are benefits to going electric sooner than later especially if your vehicles need replacement. EVs would be the most common vehicles on the road in coming years, but only the early movers would be able to get the maximum competitive benefits. There is a wide range of EVs available in the market and more will be launched in the coming years. It makes sense to wait for prices to fall further, however, as mentioned above, electric fleets are all about the total cost of ownership and that's what matters.
Quick Read: Electric Vehicles: The Future of Heavy-Duty Transportation
Quick Read: How Will Electric Vehicles Impact Commercial Fleets?