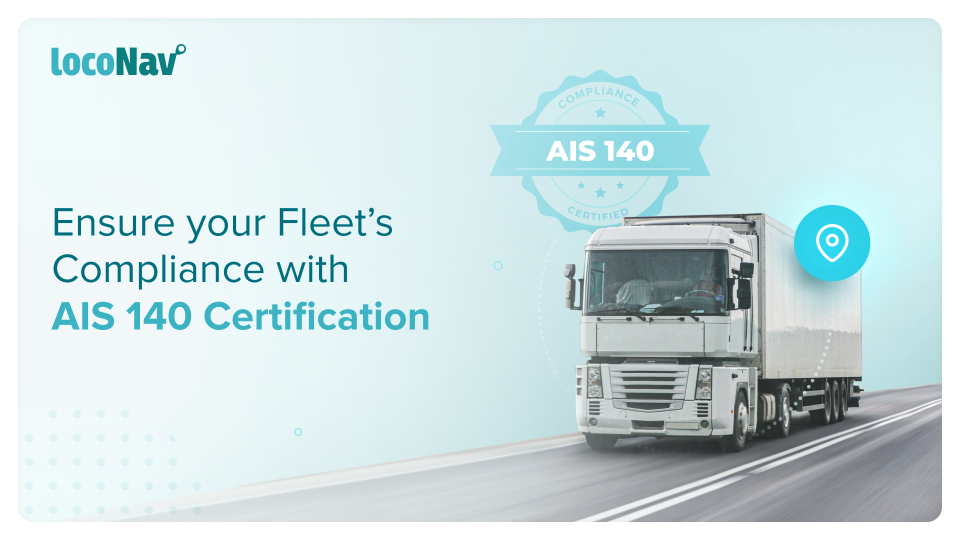 Why are AIS 140 Certification & Standards Mandatory in India?
Over the last few years, the Indian government has worked hard to include components of globally recognized Intelligent Transportation Systems standards (ITS). This standard ensures that the current transportation infrastructure is optimized. It also improves the overall system's quality, comfort, safety, and efficiency. The Automotive Indian Standard, AIS140 standard was developed by the agency.
This requires that services like vehicle tracking and panic buttons be installed in all public transportation vehicles such as buses and taxis. There is also room for future modifications to include features like CCTV or fare collection.
The goal is to alleviate traffic congestion caused by growing traffic volume, which affects everyone in society. Users can get vital information through ITS, allowing them to use the various transportation networks in an organized manner. This also contributes to an increase in the protection and security of people, particularly women and the elderly.
Get LocoNav's Government Approved AIS 140 Devices at Best Price!
What is the AIS 140 standard?
The Automotive Industry Standard 140 (AIS standard) is a collection of regulations produced by the Automotive Research Association of India (ARAI) for all public transit systems in India to develop an Intelligent Transportation System.
This required measure was made when the government recognized the critical need to increase efficiency in India's transportation sector. As a result, the Intelligent Transportation System (ITS) was created.
Road traffic management and mitigation, public transportation management, and crisis management are all covered by ITS. It is an internationally proven method that allows the transportation authority to obtain control of the country's entire transportation movement. As a result, the AIS guidelines were developed. Among these are the AIS 140 guidelines.
Vehicle tracking systems with video surveillance and emergency buttons are required by the Automotive Industry Standard 140 (AIS 140) for all public transportation and commercial vehicles. The transportation authorities are responsible for ensuring that all specified vehicles follow the standard.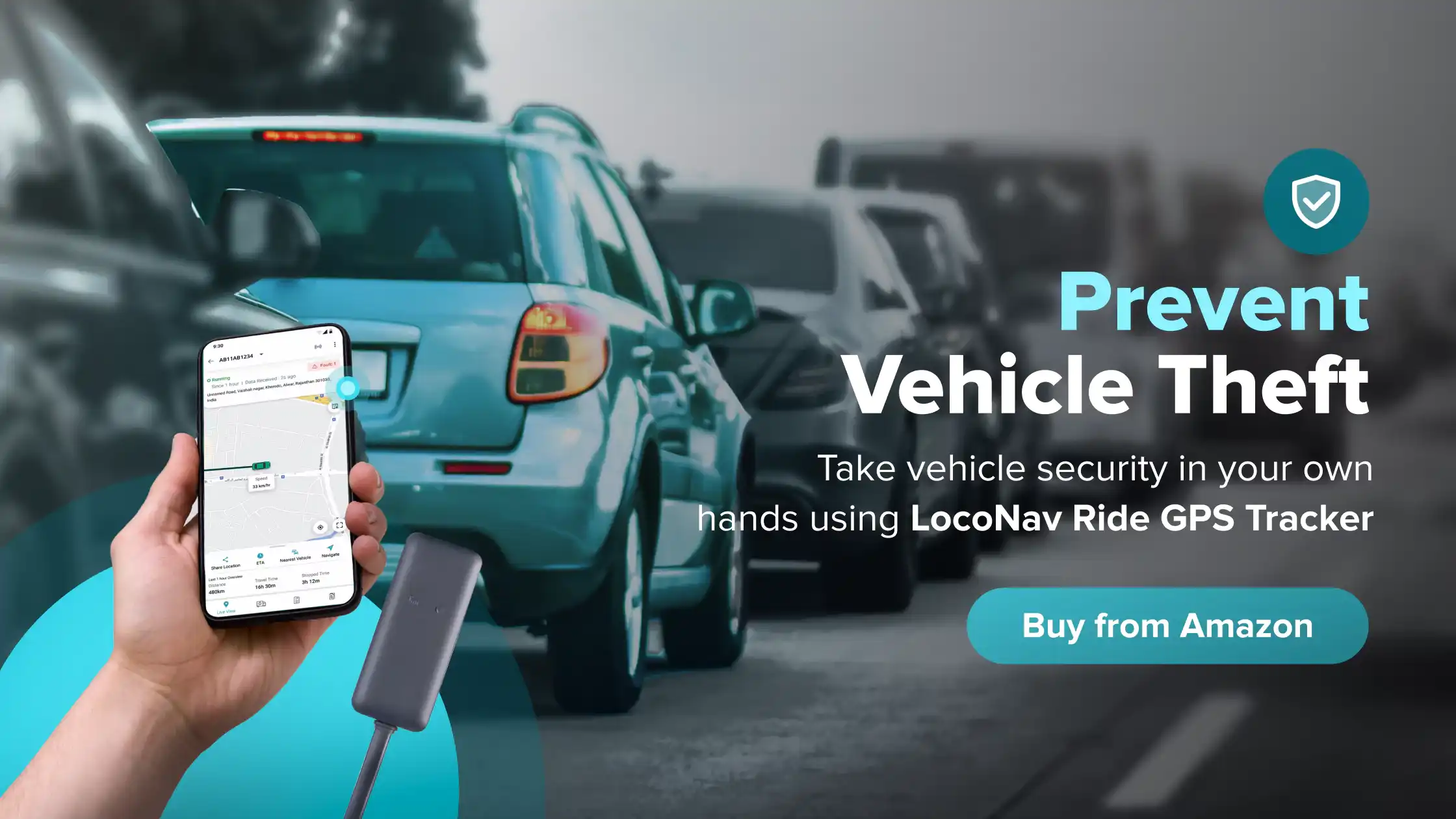 Why AIS 140 certification mandate required in India?
The AIS 140 certificate is unquestionably necessary for the following reasons:
Aids in vehicle performance monitoring: AIS 140 GPS device manufacturers in India give data relevant to the vehicle, assisting operators in delivering timely service and extracting the best performance.
Ensures passenger safety: The primary goal of this standard was to improve the safety services provided in commercial vehicles and make these journeys safer at all times of day and for all passengers.
Improvements to public transportation: Public transportation in India is unquestionably an important part of people's lives, and AIS 140 would assist them in acquiring route tracking and optimized journeys to their destinations.
Monitoring the driver's aspects: The AIS certificate would also provide data on the vehicle's speed, time length, and other similar habitual aspects, allowing the concerned vehicle operator to be traced in the event of a rash or drunk driving.
What has changed ever since the government made AIS 140 mandatory?
There are numerous benefits to using AIS 140. The benefits of this mandate include increased public safety, improved public transportation efficiency, and the optimization of the public transportation system through the use of ITS. The following changes were observed ever since the government made AIS 140 mandatory:
The bulk of the Indian workforce uses public transportation to get to work every day. As a result, it was in their best interests to guarantee that the car they were in was properly monitored. 
With this standard, authorities can track down criminal activity and intervene quickly. Furthermore, by using the emergency SOS button, police enforcement may save persons in distress in a timely manner.
This sector's public transportation drivers are renowned for breaking traffic laws, driving while intoxicated, and exceeding the speed limit. 
With a car tracking device installed in their vehicle, they may now be monitored and their performance evaluated. Drivers' standards have risen as they are constantly monitored and rewarded or instructed based on their performance.
With a VTS, government fleet managers can stay on top of all forthcoming maintenance operations that the fleet requires.
AIS 140 enables the driver to chart out routes, allowing him to take the quickest route in the shortest amount of time.
Why choose LocoNav AIS 140 GPS devices? 
The GPS Security Device from LocoNav has been authorized for AIS 140 compliance with IRNSS compatibility. It is water-resistant and temperature resistant, allowing it to last longer and function better. The device tracks the car in real-time and collects critical data for future use by government officials.
LocoNav also manufactures a variety of different GPS Security Devices that have advanced features such as anti-theft technology and a voice-integrated AI system. The LocoNav AIS 140 GPS Device is an excellent solution for meeting compliance standards and adding value to the market.
FAQ
What is the penalty faced in case of non – compliance?
The Automobile Research Association of India (ARAI) has mandated that all public and private school buses have an AIS 140 authorized GPS gadget with panic buttons. Failure to adhere to this requirement will result in disqualification of a transportation permit as well as steep fines.
Is there any exemption from AIS 140 regulation act?
No, no commercial vehicle is exempted from AIS 140 regulation.
Where can I buy an AIS-140 approved GPS device?
You can buy an AIS-140 approved GPS device by submitting a lead on https://loconav.com/ais-140-certified-gps-trackers 
What are the different public transportation vehicles which need to comply with AIS 140?
The different public transportation vehicles which need to comply with AIS 140 are:
Emergency vehicles
Car and bus fleet owners
Public transport systems
School buses
Employee transport
Taxi services
How is a normal GPS device different from AIS-140 approved devices?
While a typical GPS device can only broadcast a vehicle's location to one server, an AIS 140 GPS device can send the location to three servers at the same time.