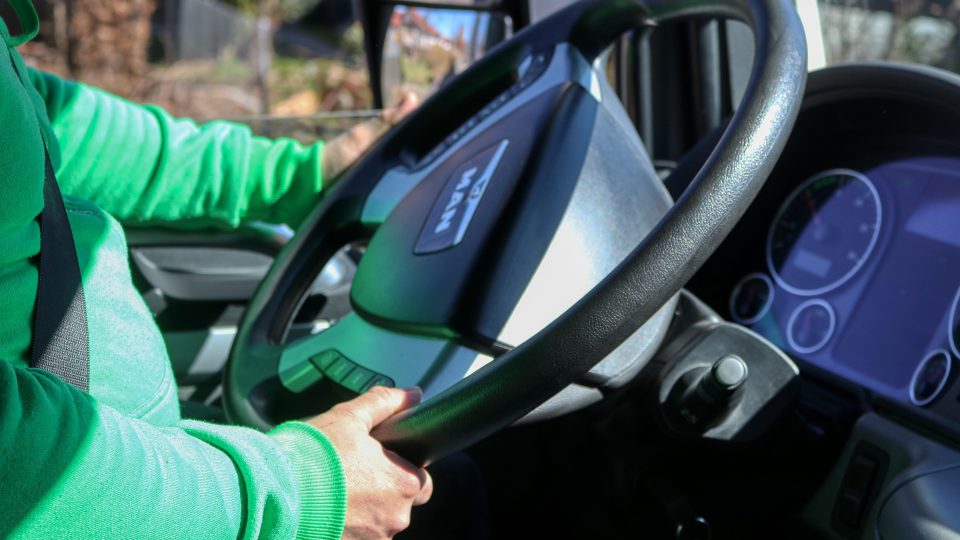 Driver Management System: Why Should You Be Investing In It?
Better management techniques almost always result in more streamlined and in turn more profitable operations. An effective truck driver management system can use fleet data more effectively and leverage it to enhance driver safety and productivity.
You may already have fuel management, compliance and maintenance solutions for your fleet, but what about your drivers? Driver management systems can greatly benefit any commercial vehicle fleet, large or small. And there are several benefits that you will get from using it.
Despite the importance of having a maintenance and inspection system, many fleet managers do not adhere to the same driver management strategy. Implementing a driver management system allows you to have a holistic view of your drivers, their performance and the overall safety of your vehicle and assets.
When developing a driver management strategy, think about the systems you currently have and how you can use them to improve driver productivity. Improving current practices such as safety and inspection can prepare your drivers for success.
What is a Driver Management System?
A Driver Management System can automatically download important information for your fleet, such as fuel usage and telecommunications data. This way, you can get real-time data about your drivers and assets and identify areas for improvement.
A driver management system is a helpful tool that helps you manage your personnel in your fleet and how they are matched with vehicles in your fleet. Driver Safety Management System is a powerful platform to help you organize and manage drivers in your fleet to increase your efficiency, which in turn will lead to lower operating costs, track your driver's driving style, consistency and time management. Driver management systems are thus an important aspect of fleet management.
Why Should You Invest In A Driver Safety Management System?
Safety is the top priority for any good fleet manager. You protect not only your workers and equipment, but also other drivers on the road. But you won't be sitting in the truck every time an incident takes place. So how can you know exactly what's going on with your fleet?
Understanding the drivers' driving style is a good first step towards improving the safety of your fleet. A good truck driver management system can show you when drivers are exhibiting risky behaviors like harsh braking, harsh cornering, or over speeding. But it should also help you reward good driving habits to motivate drivers to improve performance.
In retrospect, it is very difficult to answer on-duty driver queries. This means that if you consistently solve problems long after they arise, you will not get to undertake tasks for development of your processes. Performance management takes place in real time but, since a fleet manager cannot be where his driver is, is it possible?
While it is true that you cannot be on site for every incident, you can respond to every incident in real time. A good driver safety management system will alert you to problems as soon as they arise. You will know when your vehicle has a mechanical problem, or is involved in a traffic accident and react accordingly. Not only that, a good system will automatically train your driver with warnings in case of dangerous behavior.
Manage your fleet efficiently with LocoNav's Fleet Management Solutions!
Highlight Training Deficiencies
All commercial activities are subject to rule changes and this also applies to commercial driving laws. For example, governing bodies can introduce new training requirements or change the format of important documents. In these cases, training is required that can be planned and tracked more efficiently with a driver management system.
When a company does not monitor driver training, they run the risk of crashing and not being tested. An employee who is awaiting training or does not have access to important documents may be accidentally sent on a business trip. This can have legal and financial implications and may possibly be fatal in the event of an accident.
Commercial driving is hard physical work and some drivers can struggle with stress and fatigue; however, when drivers have the proper training and technology, they can have more peace of mind and confidence in their work. Safety software and training can help reduce stress as employees feel a sense of security in the operation process. Drivers are more likely to stay with the company for a long time when they feel secure in their role.
Commercial driving is often associated with long routes in poor weather conditions. With a job like this, motorists will choose organizations that care about their safety and well-being. Compliance is also an issue and drivers will end up bumping into inspectors. It can be stressful as they have to process all the documents themselves, but truck driver management system technology makes the task easier by keeping a digital log of all required compliance documents in one device (phone, tablet).
The driver risk management system is capable of generating countless reports in real time. Customizable real-time reporting can be critical to running any business, so with vehicle tracking solutions, you will never be left out of the loop. It offers a wide range of reports to suit all the needs of an organization.
A few types of reports that can be created using a driver safety management system are:
Stop Detail Report: This documents every stop that a driver makes along the duration of a journey. It also notes the duration of every stop and verifies whether or not the stops are verified.
Speed Report: You get notified every time your driver goes over the speed threshold. You can get a graph of speed activity all throughout the trip.
Route History Report: With fleet operation efficiency relying strongly on route optimization, a route history report can help you identify problem areas and create the best possible route to avoid accidents, traffic, and unnecessary stops.
Asset Activity Report: Get a report of all your assets' activity at all times to ensure most efficient utilization and deployment of your resources.
Location Report: Assign a geo-fence to get a report of all unauthorized perimeter breaches with the exact dates and times.
Mileage Report: To make the most of your fuel reserves and to cut down on the corresponding costs, a mileage report will help you monitor vehicle mileage along various routes and terrains for effective maintenance scheduling as well as optimum fuel usage.
Engine Time Report: This report records engine on and engine off times for every event that occurs during all trips. You can review this data to keep a check on unauthorized engine activity.
Idle Time Report: This report will considerably affect fleet performance as you can review each time your vehicle is idling. This helps reduce fuel cost and unnecessary wear and tear caused by excessive idling, along with improving your fleet's turnaround time.
Commercial driving services need many licenses and documents, and they are difficult to control in a physical form.
If the documents are available in the driver management system, drivers can have access to all documents irrespective of their location. Digital documents cannot be damaged or lost on a long journey. This helps them access documents at all times.
Better Fleet Efficiency & Driver Accountability
Ever wondered if your drivers are wasting time during company business hours? Maybe they are taking a scenic route to their destination. Or maybe you just want to improve efficiency by guiding them in real time on construction sites and traffic. A good GPS controlled driver management system can help you with all of these problems and more.
But your system will also help you improve efficiency and productivity off-road. Imagine automating all the tedious work that your drivers do every day. Imagine how much free time you will have in the office to compile reports for you in a matter of minutes. Not only that, many controller management systems have a built-in preventive maintenance program. This means that motorists will have less downtime due to breakdowns and repairs.
Fuel theft is a common problem for fleet managers. The integration of fuel maps with driver management software automatically records and compares fuel transactions with vehicle locations. Geolocation differences that exceed a certain threshold will be flagged for review.
Fuel theft typically occurs when drivers refuel their personal vehicles or use their fuel cards for personal belongings. With a fleet fuel card, you can track and control your driver's expenses by setting litre limits and time of day limits.
Tracking fuel consumption and comparing it to your telematics data can also help you maximize your fuel economy. Consider driver training to find the best routes and fuel prices in the area to keep your fuel costs down.
IoT Based Driver Safety Management System 
The Internet of Things (IoT) is a combination of two terms: Things and The Internet. IoT can simply be defined as the interface between the digital world and physical reality.
Drivers of vehicles while on the road are faced with various external and internal dangers. One such risk is the proximity of one vehicle to another vehicle or obstacle. This IoT-based project is testing a steering and driver assistance solution. Drivers must maintain the prescribed safe distance between vehicles on the road and avoid unsafe conditions that could lead to an accident. In the event of inattentive driving or distractions, a designated system will attempt to examine potential risk factors, both qualitatively and quantitatively, and alert both the driver and the fleet manager.
The system can improve overall road safety, improve driver standards through training verification, can be used as a monitoring tool and for accident analysis through graphing, trend analysis, etc. It can also be used as a tool for identifying dangerous roads.
The growth of IoT based fleet management market is primarily driven by the following factors:
The growing need for companies to focus on their core business through task automation and various support services.
Need for real-time fleet monitoring.
And most importantly, more and more government mandates are focused on the safety of the fleet.
Business owners rely heavily on fleet managers to successfully oversee their fleet's resource utilization while looking for ways to reduce the associated costs, personnel, and driving safety. Transparency is key here as knowledge of the operation at every stage matters.
Summing Up

Commercial vehicles have the capability to cause extreme accidents, and drivers ought to be properly skilled and properly rested to soundly perform their job. In addition, drivers ought to be supplied with all of the documentation required for compliance purposes.
Finally, the vehicles themselves need to be preserved in exact running condition, which includes everyday inspections and deliberate maintenance.
A driver safety management system is a completely powerful answer for these kinds of requirements, assisting corporations enhance driver protection and productivity.
Quick Read: A 6-Point Guide to Improve Your Driver's Safety
Quick Read: 7 Tips for Driver Retention: Finding Good Drivers is Hard, Retaining Them is Even Harder!