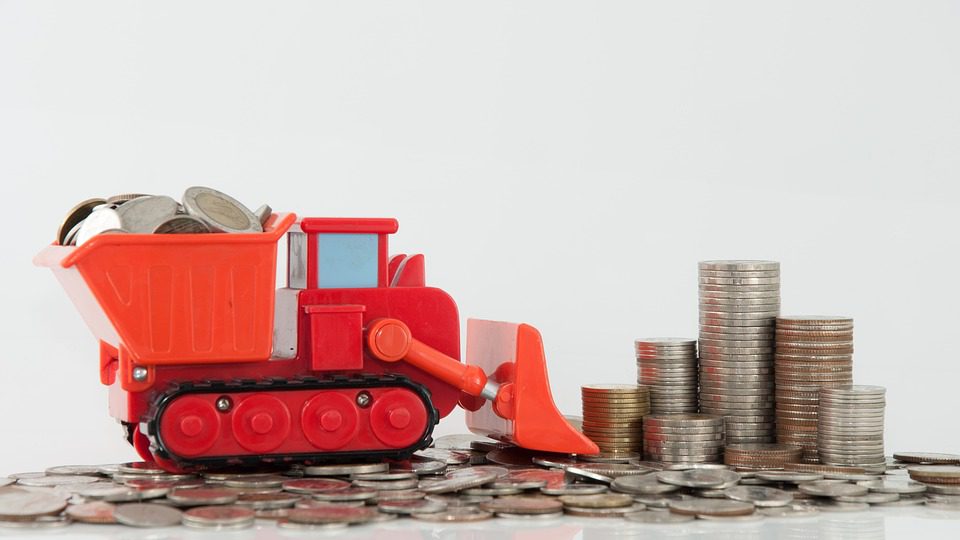 7 Ways to Improve Your Fleet Costs
As the owner of your company, you realize that the cost of overheads can eat into your business, affecting your profit margins and making it extremely difficult for you to run your business easily. Fleet management comes with many challenges. Perhaps one of the most rigorous tasks is fleet cost management. Improper management of your fleet costs can have a detrimental impact, not only on your profitability but also on your organization as a whole.
Expenses incurred with fleet management can cause serious stress, especially if you are calculating them manually or through multiple spreadsheets. Hard-to-read data, as well as fluctuating costs, can make you miss all the important trends and deficiencies across your fleet.
Here are a few measures that can be followed to improve your fleet costs:
You can easily improve your track record to increase your fleet's safety and reliability. By talking to your insurance broker about your routine and style of managing your fleet and monitoring drivers, you can spark the discussions for reduced premiums.
You must also share your reports showing the reduced number of incidents, speeding infractions, vehicle repairs, etc.
Work on a Vehicle Replacement Plan
The associated costs also increase when vehicles age. If you replace your fleet vehicles periodically, you can reduce the overall costs, including maintenance, downtime, and repairs, fuel as well as safety risk management. An effective vehicle replacement plan is surely a time investment but the same will provide long-term savings for your fleet.
It mainly involves creating a detailed inventory of your fleet, specifying parameters for when to replace the vehicles and estimating the associated costs.
Manage your fleet efficiently with LocoNav's Fleet Management Solutions!
There are various factors involved in achieving the optimal size of your fleet. Right-sizing is imperative to purge the fleet inventory of vehicles that are either specialized or underutilized. These vehicles are generally not crucial for fleet operations. Shedding them can significantly lower maintenance, fuel as well as administration costs.
The foundational information for a right-sizing exercise covers a wide spectrum. The specific vehicle data must definitely include the following aspects:
Maintenance records
Specifications, type, class, and assignment of the vehicle
Fuel consumption
The expected life cycle of the vehicle
Vehicle downtime
The useful life cycle observed. This data will be based on the observed internal data
Age of the vehicle
Current life utilization of the vehicle, based on the recent and recently past annual utilization
The primary objective of this data is to filter out those vehicles which are probable candidates for reassignment or disposal. It also lists out those vehicles which are over-utilized.
Also read: 5 Reasons Why You Should Invest in a Driver Management System
Also read: Top Tips for Optimised Fleet Maintenance
Pay Attention to Warranty Management
It has generally been observed that warranty management becomes a missed opportunity for fleets. It is extremely important to keep up with all the warranties in order to avoid paying for parts or services that have already been covered. Or else, you will be leaving money on the table.
You can store all the information in your fleet management software to keep up with the information.
Work on a Refined Maintenance Plan
An outsourced maintenance scheme can successfully help in saving the fleet money. However, costs can become troublesome when the maintenance vendors are not managed properly.
To optimize costs with your maintenance providers, you can consider the following tips:
Performance standards should be specified including time and quality
Focus on establishing and scheduling certain specific preventative maintenance tasks
Invoices should be reviewed for accuracy
Another very important step that you can follow is to conduct quality checks.
Reduce Incidents of Speeding and Accidents
Not having to pay hefty charges on speeding tickets and traffic violations can effectively reduce fleet costs. By working on this, you will be able to observe short term benefits that will also contribute to a safer environment for both the driver as well as consumers.
The majority of the fleet managers insist on the fact that safety is the primary and key ingredient for their drivers as well as consumers. Drivers are ultimately responsible for the safety and this is why coaching and education of the drivers are a must. When your drivers practice safety, your consumers stay safe as well. Thus, you will be successfully able to reduce the number of accidents. Also, apart from the human safety factor, the vehicle repair costs incurred due to the accidents also fall.
Optimise Expenses by Paying Less
Initially, fleets may not optimize their purchasing processes and pay less money for their goods and services. By following these, fleets can reduce their initial costs:
Utilize cooperative purchasing agreements in order to minimize administrative effort
Develop purchase price assurances
Select better deals
Negotiate with vendors
It is key to relieve the pressure caused by tight fleet budgets as much as possible. By investing time to strategically re-think about the components of your fleet, you can have major payoffs.
Quick read: 5 Features of a Fleet Management Software That Your Business Needs
Quick read: Advantages of Using Geofencing Technology For Your Business