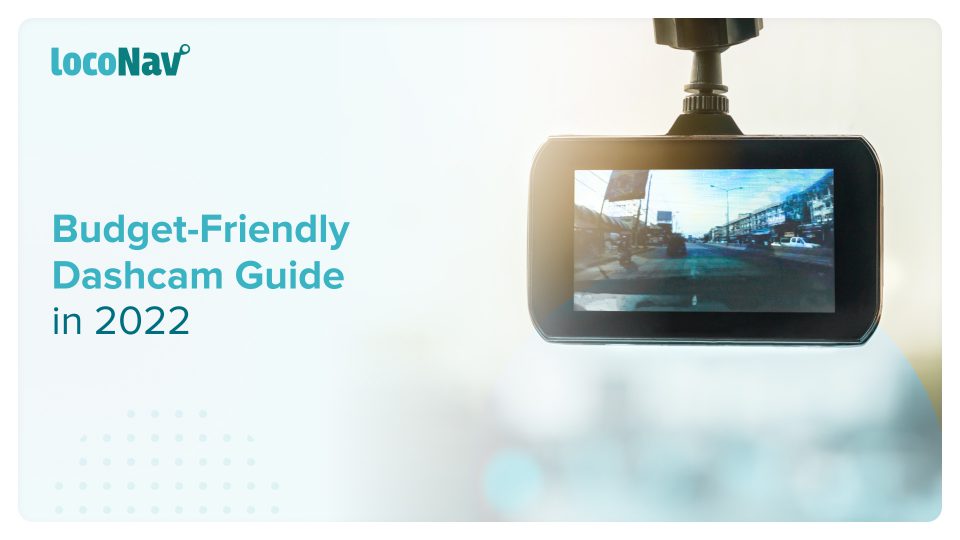 How To Choose the Best Dash Cam For Your Car In India?
With dashcams becoming more common, it's obvious to see why people invest in smarter driving. The advantages that drivers, onlookers, and other commuters have observed from dashcam use may just persuade you that a dash cam is worth the monetary commitment. A dash cam can provide far more than just footage of a driver's journey.
Dashcams provide drivers with an edge in driver alertness and safety, and when combined with radar, they provide the ideal driver alert system. Dash cams can be a great addition if you want to keep a close eye on a parked car, monitor your teenager's driving, or have proof you're not at fault in an accident.
Read on to find out what factors you should consider to buy the best dash cam of car.
Are There Legal Limitations For Best Dash Cam In India?
With a few restrictions, dash cameras are very much permitted in India. The dash cam or vehicle camera is a public recording device, and if you enter private property (for example, a military base or an office park), you may be required to turn off your camera for security concerns. The owners of private property have the legal right to request that you stop filming.
Furthermore, the dash camera must not be positioned in such a way that it distracts the driver of the car. Dash camera video evidence can be utilized in court or given to your insurance provider or local police to prove your case. This is similar to how CCTV footage can be utilized in Indian courts.
Advanced Video Telematics Solutions at Ridiculously Accessible Prices!
What Makes a Car Dash Camera in India a Good Investment?
Indian roads are very amazing. On these paths, you'll meet a range of people. You could come across anything here, from a stray cat to a reckless driver, from a wandering pedestrian in the middle of a road to goons. When driving on the streets of India, one must truly give it his or her all. A minor distraction could cost you dearly.
Here are 5 reasons why dashcams are a wise investment in India:
If you are involved in an automobile accident and your vehicle is implicated, you can demonstrate that it was not your fault and provide the tape as evidence. This way, the other driver will be deemed liable for the collision and will have to pay for your own vehicle damages – without video evidence.
Having a Dashcam installed in your vehicle is a significant advantage for insurance companies when it comes to safeguarding your vehicle and premium pricing. It is also advantageous to the driver because there is no proof to support your claims, enabling you to keep your additional claims low and your claim history pristine.
Dual-channel dashcams can record a driver's actions, such as traveling a few extra kilometers, stopping frequently, or even being inattentive behind the wheel.
This is a valuable tool for anyone who has staff driving for them or who has to coach drivers when they first start out. Although an ELD can help with driver coaching, a dashcam provides another way to watch a driver who is being coached for the first time or is being trained to be a competent driver.
The best dash cams, typically, has a GPS device built into them. This would be handy for speed and geolocation tracking.
What Factors Should Influence your Dash Cam Buying Decision?
Now that you've decided to buy the best dash cam, here is what you need to consider to ensure you buy the one that suits you best.
Purpose of Buying
Determine exactly what you want to document. Dash cams are classified into three types. One, two, and three channels are available. More cameras equal higher costs, so be sure you factor that into your budget.
Recording Capabilities
Almost all best dash cam have the loop recording capability, so if you come across one that doesn't, skip it. Video files take up a lot of storage space; our reviews will indicate how many videos will fit on a standard memory card capacity.
Display & Resolution
Some basic dashcams record in 720p, but we recommend getting one that records in at least 1080p Full HD. The resolution of a dash cam is vital not for aesthetic purposes, but for the functionality of being able to see any text captured – particularly a car's number plate.
Angle Coverage
The camera's field of vision is its horizontal scope. The greater the field of view, the greater the amount of the scene ahead (or behind with a rear camera) that will be caught. This gives more security because the camera will capture activities that occur to the side. Most dash cams have a field of view of at least 120 degrees, while some have as much as 180 degrees.
Security
You need to consider that a dashcam holds sensitive data, and the locking ability and weather durability of the best dash cam is an important factor to consider.
GPS & WIFI Connectivity
Best dash cam will have a built-in GPS module, with a few providing this as an optional external add-on. This will record location data alongside the video feed. A dash cam GPS will accurately capture the date, time, and position and can imprint this on the film, making the clip far more believable in court.
G-Sensor
Motion detection is frequently enabled by the G-sensor found in many dash cameras, or it can be provided through camera-based visual motion detection. When you park your car, the best dash cam might go into standby mode and activate when motion is detected. It can then record individuals breaking into your car, vandalism, or a parking lot collision.
Night Vision & IR
Drivers may not see one other at times of low visibility. You want your best dash cam to be able to capture information even in low-light situations. Some even feature night modes that modify the settings automatically to record video in the dark, often in monochrome.
Parking Mode
Dashcam Parking Mode is an ideal feature for vehicles parked in busy areas. This ensures that the best dash cam continues to record even while the vehicle is not in ignition mode.
Mobile Apps
Dashcams that are supplemented by mobile apps are just so much easier to use. The best dash cam mobile apps make it easier for the user to tweak settings and save and share video footage easily.
Mounting Level
When you obtain your dash cam, you'll need to place it somewhere, and there are a couple of options. Depending on the model, dash cams can be mounted on the dashboard or the windshield. That's useful for people who don't want to clutter up their dashboard or who already have a phone mount on it.
Driver Monitoring
The best dash cam with a GPS receiver can also deliver location-aware warnings. These include being pre-programmed with speed limits and then set to display them while you drive, as well as alerting you when you exceed the limit. They can also be programmed to alert you to red-light and speed camera sites.
Storage
Dash cam storage typically starts around 4GB, though you may need more if you plan on recording more than a few days of footage. Most dash cams, however, will include a MicroSD card slot where you may insert a MicroSD card to store your film. Some dash cams have a MicroSD card, while others do not and must be purchased separately.
Footage Prioritization
Sometimes you don't know you need video recordings until it's too late, and because some dash cams tape over existing footage on a loop, it may be too late by the time you realize you need it. Fortunately, many best dash cam contains safeguards against writing over a video that you may require. The G-Sensor, a sensor that may detect a quick change in motion and tell the dashcam to save film of that incident, is the most frequent defense against writing over the footage.
Software Support
The best dash cam has software that allows you to watch your footage. This is especially plausible with GPS-enabled dash cams, which can display a map of your trip with video playback.
Conclusion
Simply said, there is more to consider when purchasing a new dash cam than you probably realized at first, but hopefully, now that you understand all of your options, purchasing one will be a bit easier. But, regardless of what you want from your best dash cam, you should have no trouble locating one that works for you and your needs.