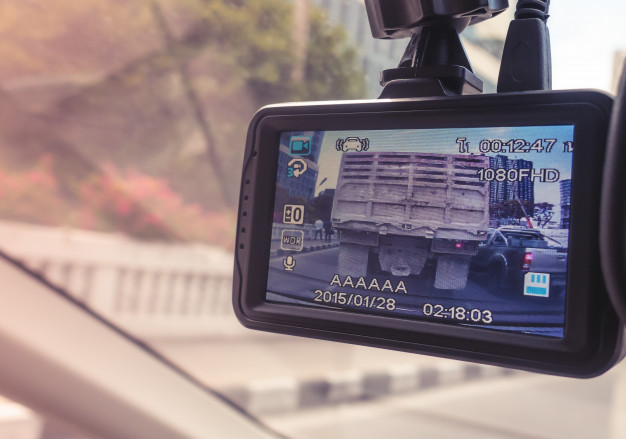 Dashcams: The Future of Fleet Mobility
When it comes to fleet safety and management, Dash Cams serve as one of the most excellent tools. Fleet management is not an easy task and installing a dash camera offers an array of benefits. There's a lot that needs to be done for better fleet management because of the variable factors involved in the process that can alter the entire outcome. For instance, a small bump in the road can cause delays in delivery and even loss of money. Hence, fleet managers can make use of technology such as dash cams to observe and guide their vehicles on roads.
A Dashboard Camera is primarily used for commercial vehicles and can capture some really valuable video evidence. Installing the right kind of dash camera in your vehicle can provide fleet managers key footage in case of an accident. It can also help keep a tab on driver's behaviour on roads, thus overall improving the safety of your fleet and the security of your business. The below-mentioned features in a dash camera primarily help in improving fleet safety and management:
Field Of View And Viewing Angle
The chief use of a dashboard camera is to record any traffic-related incidents. The footage captured by the camera serves as evidence for police investigation and even helpful for an insurance claim. Front-facing, dual-facing, or a 360-degree angle in dash cams can potentially capture many activities. The viewing angle provides forward-collision warnings and keeps drivers safe on road.
For truck fleets, dash cams range from basic devices having local storage and night vision to WiFi-enabled dash cams. Some dash cams also employ GPS and Google Maps to display the exact location of the event and transfer the information to the fleet manager. A front-facing camera is adequate if your vehicle is small and easily manageable whereas bigger vehicles require a dual-facing camera. A multi-view camera can be used in trucks that do not have reinforcements in the back.
Advanced Video Telematics Solutions at Ridiculously Accessible Prices!
Some dash cams make use of advanced GPS modules and offer real-time updates. Keeping track of your fleets becomes easy when the cameras are integrated with a software tracking system. You can foretell when your fleets would reach their destination and would get updates in case of delays. You can inform the customers about the delays so that they can alter their schedule accordingly.
Moreover, GPS tracking can also help you know how the driver is handling the company's assets. If you need more information on the shipment, it is advised to utilise an asset tag device. These when appended to the shipment offer information regarding the direction or location of the goods.
Dashboard cameras can identify easily if the driver is driving recklessly. When the drivers are not focussed while driving or behave carelessly, then a warning is issued against them.  A warning is also issued if the fleets are driving too near to another vehicle on a road or a stop sign has been missed by the driver. Every warning gets stored and the data can be analyzed to recognize careless drivers.
With modern technologies like dash cams, it is expected to see a decrease in unfortunate events on roads. To say it all, smart dash cameras are one of the most helpful tools for improving fleet safety and management.
Quick Read: How Fleet Management Can Help Your Business Save Money
Quick Read: Measuring Fleet Productivity & Managing Downtime