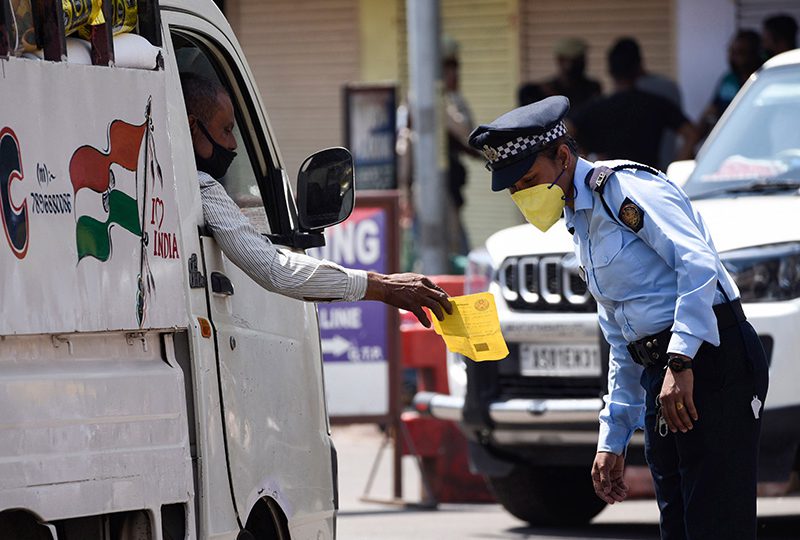 This is how you can get an e-pass for your drivers during lockdown
With the government lifting up restrictions on transportation during the nationwide lockdown, many businesses dealing in supply of essential as well as non-essential items are now required to get an e-pass issued for their drivers on duty. In this post, we tell you how to obtain an e-pass for your business, and all the relevant information related to it.

How to get an e-pass for your drivers
1. Register on epass.irisgst.com
You can log onto the website and sign up with your details (Name, Mobile Number and Aadhar Number).
2. Fill details of your organisation/business
Once you register, you need to add your organisation or business on the portal. To do so, you need to submit a screenshot of being logged in on e-way bill portal or GSTN portal (jpg or png file only). Along with that, you need to submit a copy of your company's PAN card (jpg or png file only).
3. Once your registration is complete, the AITWA will verify your details and grant you permission to generate e-passes for your business. You can scan your e-pass with any QR code scanner, or can send a SMS "VERIFY <e-pass number>" to 9686454890.
4. As verification gets complete, you can generate e-pass for your driver to carry out his duties with his details (Name, Mobile Number, Driving Licence Number, Origin of the trip to destination).
You can also view details about your e-passes after they are issued in the Aarogya Setu app.

Key points to keep in mind
Your e-pass contains information regarding your business, your supply chain partner, validity date of your e-pass, location and the nature of work.
E-passes are to be used for essential items supply purposes only.
The e-pass is valid only in the Valid Location as mentioned in the issued pass.
The e-pass is valid with any government issued ID such as Aadhar Card, Voter ID Card, PAN card and Driving License.
Worried About Traffic Challan Payments: Check How to Make Traffic E-challan Payment Online
Also Read: How to Check Vehicle Registration & Owner Information Online