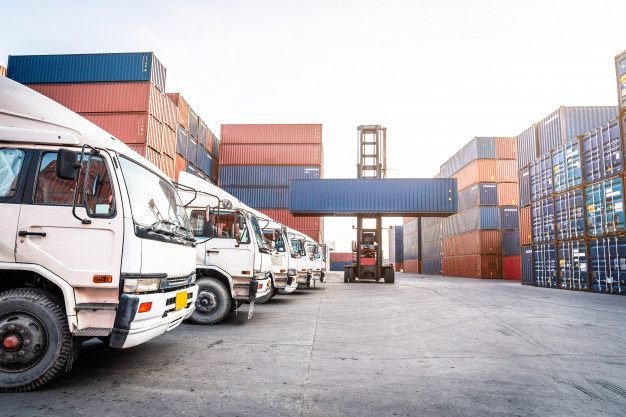 How to Prevent Cargo Theft and Enhance Supply Chain Security
When it comes to business operations and global trades, supply chains act as the pipeline to transport goods and materials or deliver the products to consumers. However, with the supply chain always under the pressure to deliver goods on time, it is also under constant attack such as warehouse theft, missing cargo trailers, inventory pilferage, etc. It is very important to deal with such issues proactively as they can hamper the supply chain integrity.
Any disruption in the supply chain impacts the company's operations, costs, delivery schedules, and customer expectations. Hence, there's a need to ensure safe and secure shipment to gain customer's trust and improve supply chain operations. With the advancement of technology and its growing adoption, it has become easier to keep track of the fleets in real-time. With better connectivity and communication, supply chain managers can monitor and manage any security issues with the trucks on roads. Here are some of the ways to prevent cargo theft and other issues related to supply chain security:
Avoid Revealing Your Drop Off Locations
This might seem like very basic advice, however, it is crucial as many times truckers accidentally reveal the key information to the wrong people and makes it easier for thieves to keep track of every activity. It is important for drivers to not share any information about the truckload and the drop off locations with anyone and do the work professionally to avoid theft and other such incidents. This way, there's a lesser chance that anyone from outside would be able to gather information about the upcoming stops.
Manage your fleet efficiently with LocoNav's Fleet Management Solutions!
Recognize Hot Theft Spots
As per one of the articles published by Overdrive, California has reported the maximum number of cases of cargo theft and the highest revenue loss because of it. Some of the other regions that are recognized as potential hot theft spots are Florida, Texas, New Jersey and Georgia. It has also been reported that the theft rate is higher on weekends in comparison to weekdays. Thus, if you are delivering shipment in these regions, it becomes essential to be more careful and follow security procedures. Drivers need to be more attentive and aware of their surroundings while driving the trucks in hot theft spot regions. In case they notice anyone following their vehicle, it is important to notify the same immediately.
Train Your Drivers
Cargo theft is a rising problem and it makes sense to make your drivers aware and educate about it. When your drivers are trained on security practices, they would be able to deal with the whole situation in a better way when it comes to safety. Drivers should be instructed to avoid making any early stop for meals especially in the first 200 miles as many times, thieves follow the trucks anticipating the driver to take a break. Also, your drivers should be informed about relative training procedures and safety measures in case they are stuck in an unfavourable situation not only for cargo safety but for their own well-being on road. For companies, the driver's safety should be a top priority too, however, before hiring them, it is important to check their complete background and criminal records to cut down on hiring dishonest drivers.
Invest In Technology
Fleet management software and telematics are great tools to determine the fleet's location and to get real-time updates. With GPS tracking, supply chain managers can easily keep track of the shipment to prevent cargo theft. In case there's any deviation from the planned route, then the update about the same is shared with the concerned person in real-time. With geofencing, alarms are sent in case the vehicle travels outside the planned route. Besides this, investing in vehicle immobilization technology to disable the vehicle in case it's stolen unless it's recovered and other low tech tools such as kingpin locks, padlocks, huck bolts, air brake valves are very helpful devices to help limit intrusion.
Quick Read: Five Ways To Secure Your Fleet Against Theft
Quick Read: A Major Theft Within India's Leading Cement Manufacturer Came To Light With LocoNav