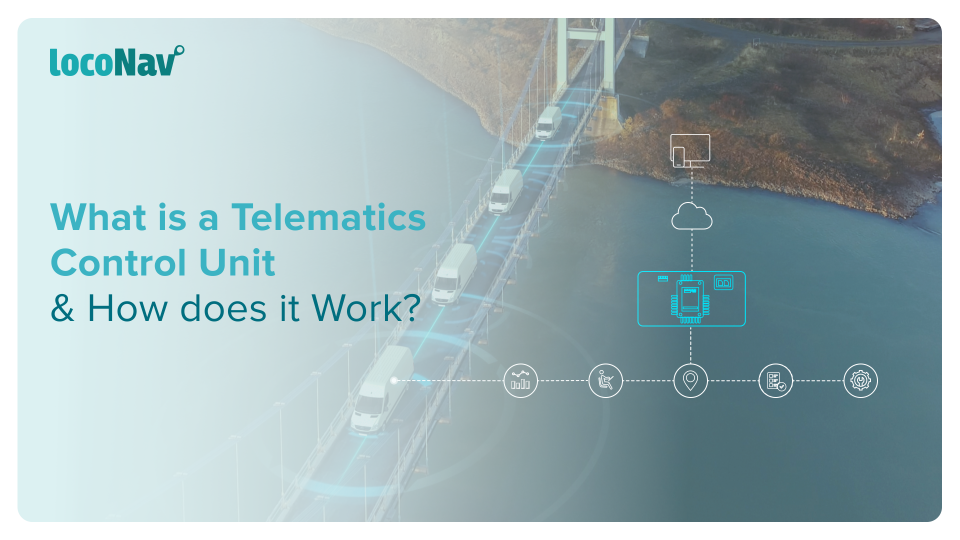 The What, Why, How of a Telematics Control Unit
Telematics is a communication system for the automotive industry that relies on data traveling to and from automobiles over wireless networks. The automobile industry is being pushed into the information age by the combination of wireless technology, location technology, and in-vehicle electronics.
Data is generated in the vehicle unit and communicated to the back office systems, or the back-office systems push data to the vehicle unit such as maps, weather reports, stock updates, Internet data packets, and so on. This exchange takes place by cell phone or the unit installed in the vehicle itself. The car communicates and maps its whereabouts using a matrix of cellphone towers and satellite technologies. This technology is incorporated into and controlled by a Telematics Control Unit.
Advanced Video Telematics Solutions at Ridiculously Accessible Prices!
Depending on the functions that the system is designed to accomplish, a Telematics Control Unit (TCU) or a Telematics Gateway Unit (TGU) might be found in the production of a vehicle.
What is a Telematics Control Unit?
In the automotive industry, a telematics control unit (TCU) is an embedded device onboard a car that wirelessly links the vehicle to cloud storage or other vehicles through V2X standards over a mobile network. The Telematics Control Unit collects telematics data from the car, such as location, speed, engine data, connection quality, and so on, by connecting with various subsystems in the vehicle via data and control buses. It may also offer in-vehicle networking via Wifi and Bluetooth, as well as the eCall capability in certain areas.
A Telematics Control Unit is made up of the following components:
A satellite navigation system
A microcontroller
A mobile networking unit
An external unit for cellular communication
A unit that processes electrical signals
A memory card to store valuable information
Battery module
How does a Telematics Control Unit work?
The Telematics Control Unit gathers data from the car, such as position, acceleration, engine data, connectivity quality, and so on, by connecting with various subsystems in the vehicle via data and control buses. The Telematic Control Module (TCM) is normally found behind the dash, in the center of the car. It is also possible to find it in the trunk, back stowage, or storage compartment of a vehicle.
Telematics Control Device (Telematics Control Unit) — The Telematics Control Unit is an embedded in-vehicle control unit that connects with the automobile ECUs and GPS satellites, as well as accesses telematics services via wireless infrastructure.
The device collects GPS and other automobile signals and transmits them to a central server through GPRS (General Packet Radio Service), 4G mobile data, mobile network, or satellite link. The data is analyzed by the server and presented to end-users via secure websites and apps designed for smartphones and tablets.
Telematics can collect geolocation, acceleration, idling time, harsh acceleration or deceleration, fuel efficiency, vehicle faults, and other data. When this data is analyzed for particular events and patterns, it can provide keen insights across a whole fleet.
Why use a Telematics Control Unit?
Increasing the vehicle's connectivity by introducing additional modems and processors to facilitate communication from the car to the cloud, infrastructure, or other vehicles.
Antenna power optimization through improved current sensing, diagnostics, and noise reduction.
Data transmission is reliable, efficient, and speedier, allowing connectivity with other systems in the car.
Telematics Control Unit generates a digital blueprint of every component of a vehicle's operation, enabling fleet management in evaluating where enhancements in accident prevention and driver safety regulations can be applied.
Telematics Control Unit can help with maintenance by analyzing hours-of-use information and planning maintenance inspections, as well as taking note of guarantee recovery, engine hour tracking, and service records tracking.
Ensuring a high degree of engine health, such as battery voltage, transmission fluid, oxygen sensor issues, and more, may assist fleet managers in cutting costs and keeping cars in good condition and safe.
Telematics is poised for exponential growth as new applications are developed to make use of modern GPS units and the pervasive use of mobile devices. More fleets are realizing the value of fleet activity detection in order to save costs, increase efficiency, improve accountability, and assure total compliance with government regulations.
Telematics will become an indispensable component of all modern fleet operations as owners want to go beyond the bare essentials.