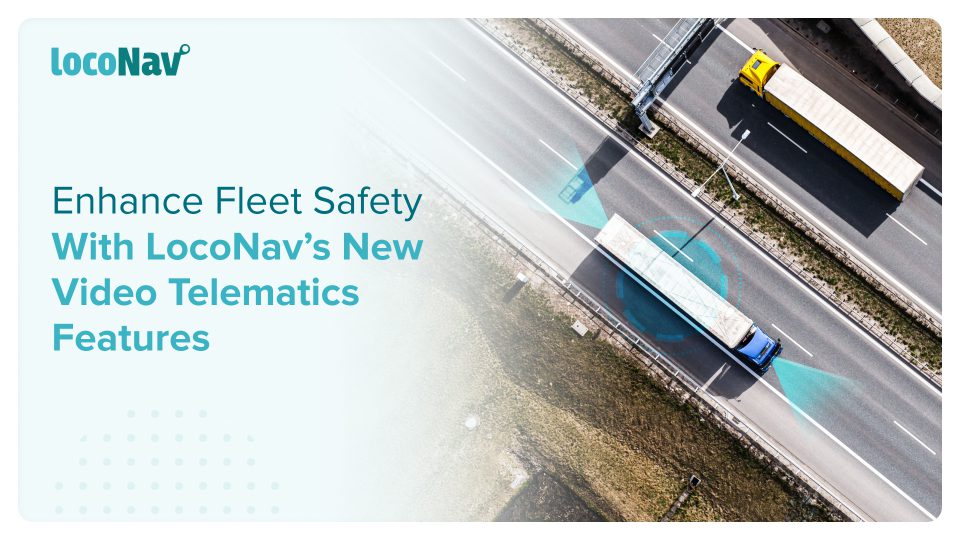 Enhance Fleet Safety With LocoNav's New Video Telematics Features
Operating a fleet safely is a difficult task but there is some respite. Advancing technology has brought forth some creative solutions to ensure driver and vehicle safety. Video telematics is an insightful combination of telematics data and its corresponding video footage.
Employing a video telematics solution solves significant safety-related challenges for a fleet manager. However, maintaining the video quality of this telematics device is crucial to make sure its data is reliable and drivers, vehicles, and cargo is safe. To keep up with the challenging fleet business landscape, LocoNav aims to continually offer new features to provide the most accurate data to its users.
New Feature : Video Telematics Device Health Analytics
With the new "Device Health Analytics" feature, you can now get an overview of the device's health. This includes data regarding dashcam health and any issues in case of malfunctioning or offline devices. Additionally, this feature also suggests remedial measures to restore the device which allows you to take proactive actions.
WHY?
When a fleet owner or manager invests in a video safety solution, they expect the deployed device is functioning optimally. A device that is functioning well allows them to receive real-time data regarding the safety of their driver, vehicle, and cargo and take appropriate action in time.
HOW?
The LocoNav dashboard will present a quick diagnostic summary of your video telematics device and its performance.
Each Device Health Status is colour coded and categorized into Normal (green), Moderate (amber), Critical (red), and No Data (grey).
Advanced Video Telematics Solutions at Ridiculously Accessible Prices!
New Feature: Data Usage Monitoring
With the Data Usage Monitoring new feature, you can now clearly see how much internet data is being consumed over Mobile/WiFi networks (for the last 30 days) by the dashcam/device you have deployed. 
WHY?
Data utilisation via 4G/LTE is one of the most important requirements of a video telematics device. Fleet managers need a monitoring dashboard that alerts them of how much data is being utilised and whether or not they are running out of data. This data is crucial to remain ahead of any possible challenges a driver might face on-trip. The type of video, resolution, and video quality all have an impact on data usage.
HOW?
The platform now provides rich analytics of the total internet data usage of the video telematics device.
You can now analyse the mode (LTE vs WiFi – Upload vs Download) of internet data consumption using a Data Usage graph. This graphical representation will help the user to analyse how much internet data consumption has occurred and from which mode.