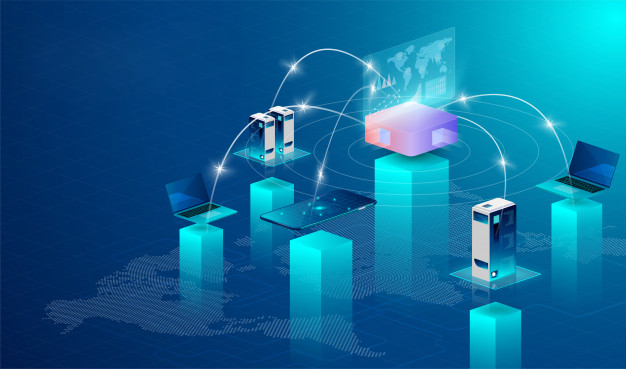 How Can Telematics Grow Your Business?
Telematics is a branch of science made up of 2 basic components: telecommunications and Informatics. In the 1960s, telematics came into the limelight for the first time. GPS was developed by the US Department of Defense to track assets during wartime. The main question arises: how exactly can telematics help you as a business owner? We discuss the benefits of telematics for your business below.
Every year, fleet managers had to deal with the challenge to make their fleets effective while minimizing another miscellaneous costs. At the same time, they were under immense pressure to deliver high profits and optimise their logistical costs. But when vehicle telematics solutions came into the picture, they realised that one can utilise the technology such that their business flourishes beyond belief.
In the Indian market, telematics is still in the nascent stage as compared to the developed nations. Yet, we can see a strong growth rate ahead in upcoming years. This is due to an increased demand for fleet management and other telematics services.
Make your business more profitable with LocoNav's Telematics
The basic drive for telematics is the need to reduce fuel expenses. According to statistics, fuel expenses cost nearly 30% of the total acquisition cost of a commercial vehicle. In India, around 33% of the total vehicle's lifetime is used for the delivery purpose. Another drive is to reduce overall vehicle downtime. Apart from that, we can also see an increased progressive business environment and enhanced infrastructure spending by the Indian government.
Going by conservative estimates, by 2021 the Indian vehicle telematics market is expected to be around US $300 million. Central government has made it mandatory that all public commercial vehicles should have a vehicle telematics device installed. The mandated deadline, April 1, 2018, has now been postponed.
Protection of fleet and driver
The most important role that telematics plays in the business sector is to protect the assets, i.e. your fleet and staff. It is common knowledge that there is no fleet without efficient drivers. So to make your fleet safe and secure, make your driver feel safe and secure. The GPS tracking devices provide you with an instant live GPS location. So if the driver gets stuck anywhere, immediate actions can be taken to ensure the safety of both the fleet and driver.
Provides instant location along with tonnes of other metrics
Now you don't need to worry about your fleet when it is out. You can instantly check the GPS location using tracking devices. Now you can keep an eye on your vehicle 24*7*365. So, whatever time and location, you can easily view your fleet live location instantly. Telematics will provide you with easy and systematic management solutions. So now, as the owner, you will feel connected with your fleet despite your absence due to such devices. The detailed reports on distance travelled, route chosen by the driver, speed report, fuel report and many other metrics are provided on a weekly or monthly basis. You can generate the reports as per your business requirements and timelines. These reports allow you to differentiate between good and bad drivers. Thus, you can grow your business exponentially if you utilise these reports well and perform adequate analysis. We talked about different businesses as well that can optimally utilise telematics here.
Saves money
Saving money will help you to invest your capital more into your business. Therefore, you can increase your business and indulge in making more profits.  We know how fleet managers plan to reduce the cost of fuel. And swinging of petrol and diesel prices in the market isn't surprising for anyone. The telematics devices will help by giving all the necessary reports which will help you in saving fuel expenses. Another option to save is by getting insurance. Insurance companies provide special discounts on vehicles with telematics solutions equipped in them. With such fleet telematics, one can't forget the regular routine maintenance of the fleet. Because of timely notifications via SMS or email alerts, you can save costs as you will be acutely aware of all ongoings.
Also Read: Telematics: The Technology Transforming Trucking
Theft prevention
As a fleet owner, you invest a lot of capital while buying your fleet. And after you acquire the fleet, there are a lot of costs that go into its maintenance and operations. So imagine, how would you feel if you get to know that your vehicle has been stolen?  In the transportation industry, your fleet is your biggest asset. Even if a theft occurs, you can get your vehicle back if you have got telematics solutions equipped in them. These fleet telematics using their GPS tracker helps you to get the instant live GPS location so that further actions can be taken for recovery.
Happy customers
Any business is successful when the customers are happy. Telematics industry works well when customer satisfaction is on the cards. The customers can stay well informed in times of any delay in the services or products. And the company can take further actions to make sure that the problem is rectified. With installation of telematics devices, trips can be scheduled effectively and efficiently. And as an owner, you can also be aware of the dispatches and their scheduling. So for a successful business, telematics helps you in never disappointing your customers.
Operational efficiency gets enhanced
Vehicle telematics solutions take care of various operations improvements like back-end and vehicular operations. These devices help in avoiding potential breakdowns, repair costs and coordination chaos. Such devices are great while calculating complicated jurisdictional taxes. You can stay assured that the maintenance of your fleet would not be forgotten. They are of great help by updating and verifying workforce timesheets. With all these features, you can effectively make your business more productive.
So, with little investment and smart management, you can drive ahead of your competitors and outperform them. And it helps to know that the telematics industry is doing well. It is expected that telematics technology is bound to do wonders in the future.
Also Read: What's Holding Back the Fleet Management Industry?