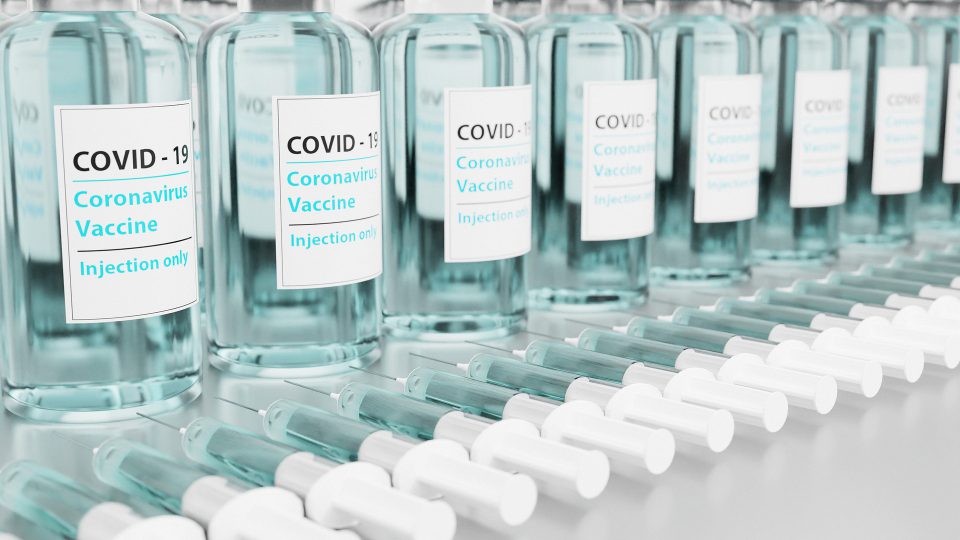 Telematics Can Be a Key Component in COVID-19 Vaccine Transportation. Here's How.
How Leveraging Telematics is Valuable in Transporting COVID-19 Vaccine
The ongoing coronavirus pandemic has impacted everyone's life and caused significant disruptions in the businesses' operations. All of us are anxiously waiting for the pandemic to end so that life can return to normalcy. Finally, with vaccines, there's a ray of hope; however, while everyone being cautiously optimistic about it, there's only one question that comes to mind, are vaccines widely available? By availability, we do not mean if the vaccine is approved, developed or ready, rather there are concerns about how the vaccine would be made accessible to the mass population. Transporting vaccines is a big challenge even far bigger than the development of vaccines because of the fragile characteristics associated with medical logistics.
The Challenges
Vaccines are sensitive to temperature and are supposed to be transported in a climate-controlled environment in order to protect their effectiveness. The logistics network capacity, particularly cold-chain network capacity, can't really support the transportation of vaccines at such a huge scale. With cold-chain transportation, all the equipment and tools of the logistics system have to be in accordance with the cold chain regulations and any alterations in the cold chain could waste the whole batch of vaccines.
When talking of COVID-19 vaccines particularly, these need to be stored at temperatures below -80°C while transportation in comparison to conventional vaccines that are stored between 2°C and 8°C. Thus, COVID-19 vaccines require a very stringent transport environment. The challenges multiply as the logistics companies do not have a large subset of infrastructure or equipment to take care of these requirements.
The decrease in commercial passenger flights because of travel restrictions and low demands have created more obstacles in the distribution chain, requiring specialized freight trucks for transporting vaccines to different remote locations. Keeping track of the safety of these trucks and driver's behaviour as well as route planning are all important parameters that have to be taken into account to safely transport the vaccines.
Make your business more profitable with LocoNav's Telematics
Telematics: The Backbone of Smart Fleet Deployments
With temperature monitoring sensors in and out of each vehicle, telematics technology can help in the movement of temperature-sensitive cargos. These sensors can help in keeping track of whether the vaccines are being transported under the ambient temperature or not. With complete transparency, the temperature of the cargo can be monitored by the fleet managers. Both drivers and fleet managers will get real-time updates if there is going to be any fluctuation in the temperature.
Besides this, harsh driving can also damage the cargo and vaccines hence it becomes so important to keep a tab on the driver's behaviour to monitor the speed and breaks intensity. Various other obstacles on roads such as roadblocks, congested roads, traffic hotspots, and dangerous interchanges can be dealt with easily, hence making the entire journey more efficient.
With a cloud-based Data Storage Solution, the huge amount of data gathered from every vaccine shipment becomes easier to store and all the paperwork is reduced. Thus, the overall process becomes more streamlined and there's an uninterrupted workflow with maximum visibility. Besides this, with artificial intelligence (AI) in place, this data is more accurate and predictable so that better decisions can be made with every subsequent delivery.
To put it simply, the process of transportation of COVID-19 vaccines can be smoothed with an advanced telematics system, be it for adjusting the routes or for alerting the vaccination site and hospitals about any change in the schedule so that everyone's on the same page. When the fleet managers, hospitals and vaccinate sites are all informed about the vaccine-carrying vehicle's location and about every other progress in the journey, then everything else such as storage, staff and crowds can be planned and managed accordingly.
It is worth noting that the temperature monitoring sensors and other relative sensors to monitor humidity and moisture levels are integrated into one simple plug-and-play tracking device which is easy to install and at the same time, very affordable. The installation process hardly takes a few minutes and hence does not impact your fleet operations.
When it comes to transporting and distributing COVID-19 vaccines, joint efforts are required from all levels of transport chains and any unavoidable error would impact the effectiveness of the entire batch of vaccines. Investing in smart telematics tracking solutions can help the logistics company manage everything with ease to safely transport the COVID-19 vaccines across the world.
Quick Read: Cost Optimization: A Prudent Strategy for Fleet Managers to Address COVID-19 Impact
Quick Read: How Telematics Can Improve Fleet Management During a Pandemic