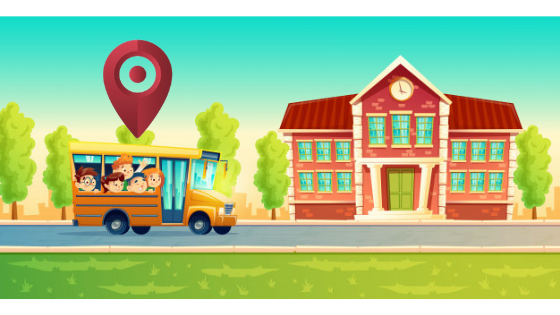 Your Child's Safety on Your Mind? Read This.
In layman sense, a child tracking system is an efficient vehicle tracking system, designed for tracking the movement of your child's vehicle from any location, at any point in time.
Child safety is becoming an increasingly important issue. Parents are concerned about the security of their children every second they are away from them. The busy and stressful lives we lead makes it difficult to follow the kids and keep a track on them by constantly asking for minute-to-minute updates. Even after paying immense attention to their activities or leaving them with ultra-vigilant babysitters, it is very much possible to lose track of the kids. Children are very energetic and can easily sidestep you.
The evolution of technology has made things easier for everyone. One of the many gifts that technology has given us is the Global Positioning System (GPS) tracking. We can track real-time locations with the help of GPS. We can now use this technology for tracking our children when they are outside. This technology is an efficient child tracking system which can be implemented easily in various kinds of vehicles used by the children.
Let us see how the tracking system actually works.
Working of a Child Tracking System
A vehicle tracking system combines the installation of an electronic device in the vehicle with the tracking software. This helps in collecting valuable data through the GPS location. The device can be either wired into the vehicle's power system or can be self-powered, many thanks to a battery.
There exist various types of vehicle trackers which are hidden under the chassis and can be remotely activated. The technology used for the purpose of tracking in almost every device is mainly GPS-based.
Check the live location of your vehicle with LocoNav's Vehicle Tracking System!
In a similar way, the child tracking system captures the GPS location information at certain regular intervals and then sends it to the central server. This is done via cellular data service like GPRS (General Packet Radio Service). The coordinates are immediately transferred to the tracking company through a GSM (Global System for mobile communication) cellular network. Before being used by the operators, all the information is downloaded and collected in the data centre. This helps to check the vehicle's overall performance. Customers (here parents) can access the data on the company's website, which enables them to track the movement of the child's vehicle on a real-time basis.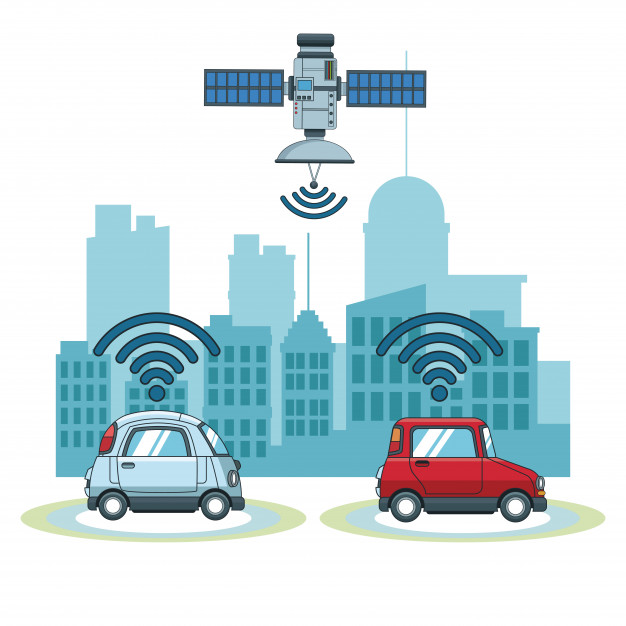 These systems provide information from general location updates to information about the driver's behaviour, speed, fuel consumption and more.
Depending on the kind of vehicle that needs tracking, be it a car, truck, van or a motorcycle, one might come across various types of car tracking devices, truck tracking devices, van tracking devices, motorcycle tracking devices, etc.
Also read: 4 Tricks To Modernise Your School Bus System
Also read: How To Install a GPS Tracker in Your Car
Vehicle tracking is a broader aspect that refers to various solutions such as vehicle diagnostics, speed management, vehicle financing, fuel management, vehicle maintenance, driver management, health, and safety management.
The proposed tracking system made good use of smart technology that connects smartphone application with a micro-controller. This makes it easy to be made and inexpensive as compared to the other systems. The GPRS/GSM module helps to update the vehicle location to a database.
A Smartphone application is also developed to continuously monitor the location of the vehicle. The vehicle is displayed on the Google Maps API in the application. Thus, parents will be able to monitor their child's vehicle on demand using this application. They'll be able to determine the estimated distance along with the time for the vehicle to arrive at a given destination.
Benefits of a Child Tracking System
Though vehicle tracking is highly effective in cases where children use any kind of mode of transportation like car, van, bike, etc., basic child trackers are necessary to keep a watch within a smaller radius. These trackers would work on the GPS module too.
Trackers implanted in watches, phones, etc can be helpful for the parents to keep a track of their kid.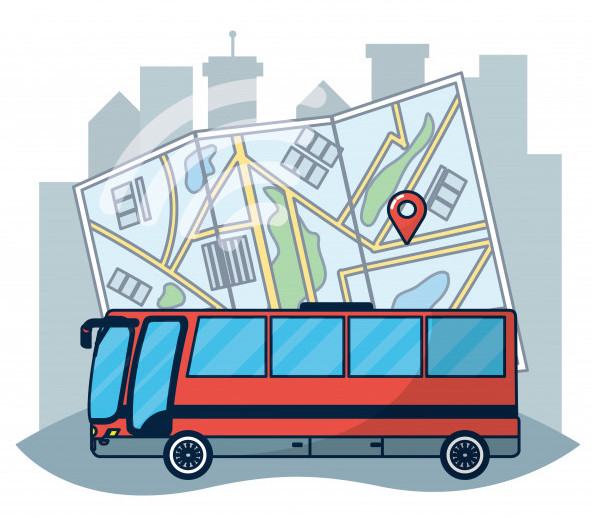 These GPS trackers prove to be useful when it comes to child security. Here are a few benefits of these child tracking systems:
A tracking device can be useful in case the parent feels that his/her child is in danger. Not only does the device provides the real-time location, but it also pinpoints those locations where the child may have been to.
These devices help parents set a perimeter for their children when they leave the house. The moment they step beyond the defined area, the tracking software will alert the parent.The idea of these systems is not to restrict the child's freedom but to know how far the child has gone.
Tracking can be beneficial when it comes to teenagers too. Again, it does not aim to restrict their independence. Sometimes, teenagers get involved in activities which may not be acceptable to parents. It becomes easier to let them discover with a GPS tracker as they can push emergency buttons to alert their parents in case of any mishap.
It is imperative that both parents and children know how to use the tracking system. Child GPS watches or personal GPS trackers are an amazing mechanism for parents to ensure the security of their children. Losing a child or having one dealing with an unfortunate incident can be unbearably stressful for parents. It becomes hard to take any sort of action with all the stress and emotions surrounding them at the moment. The tracking system allows elders to be prepared in case of any emergency situation and helps them to act rationally and find effective solutions.
Quick read: Everything You Must Know About OBD-II Devices