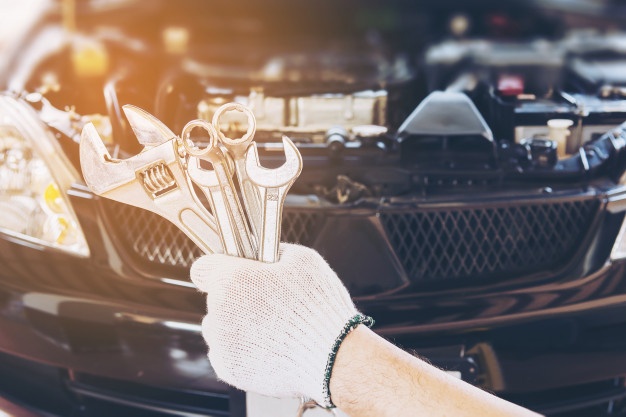 15 Practical Car Maintenance Tips
In modern times, vehicles have become a crucial extension of the family. It is nearly impossible to imagine today's life without commuting from one place to another. However, whether you drive a luxury sedan or a hatchback, it is essential to care about them regularly. It will save many instances of accidental breakdowns and costly repair works. Automobile experts recommend you to inspect your vehicles at least once a week. Have a look at the proven tips below.
Top 15 practical car maintenance tips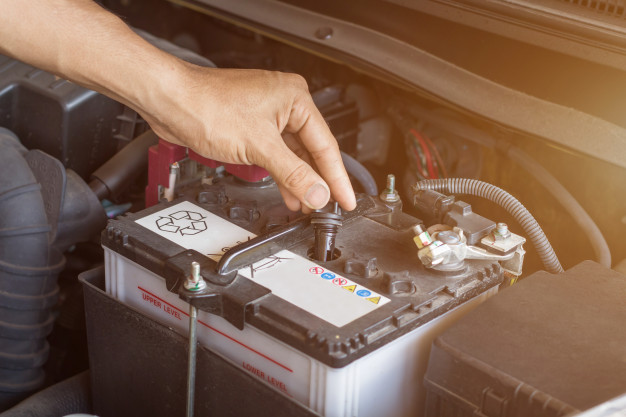 Pay Attention to Warning Lights
These days most modern automobiles remain equipped with sophisticated sensors and warning systems notifying owners about an impending mechanical snag. If you find the 'check engine light' or 'ABS warning light' or 'electrical fault light' or 'brake warning light' or 'coolant warning light' blinking or switched on all of a sudden, then it's time to call a technician to attend to them.
  Check Tyre Pressure
Correct tyre pressure is essential for enhanced tread life, improved mileage, and better handling and comfort while riding. In India, the standard tyre pressure for most cars ranges between 30 to 36 PSI (pounds per square inch). Before embarking on any trip, do not forget to check the tyre pressure.
  Inspect Tread Depth
Maintaining correct tread depth is crucial for retaining grips on roads. Most brand new tyres come with 8 mm tread depth, and experts advocate you to change radials after they reach 3 mm depth. It is hazardous driving cars when the tread depth reaches 1.5mm. Top-rated tyres come with tread wear indicators for replacing them in due time.
Check the live location of your car with LocoNav's Vehicle Tracking System!
  Clean Brake Dust from Wheels
Brake dust is the combination of several materials coming from brake rotors and brake pads. It consists of 92 per cent iron, and 8 per cent carbon and dirt. Clean it off regularly to enhance the tyre life.
  Check Engine Oil
The function of the engine oil is to cool the motor, maintain lubrication, and eliminate engine-wear particles or sludge. Check the engine oil regularly and replace it according to suggestions in car owner's manual.
  Note the Coolant
The coolant helps the heat energy generated within the motor dissipate within the environment. It prevents overheating of the car, so pay adequate attention to it.
Also read: Keep Car Theft At Bay With These 4 Easy Tips
Also read: 7 Tips To Reduce Your Fuel Costs
  Refuel from Reputed Petrol Pumps
Refuel your car only from reputed petrol pumps as the quality of fuel is better there. Moreover, they also use petrol filters, so there are limited chances of dirty gasoline polluting your car's engine.
  Do not Refill when the Petrol Station is Refuelling Underground Tanks
Refrain from refuelling, if you sight a petrol tanker filling up the underground tanks of the station. It is because the sediments get stirred up due to the turbulence and you end up with dirty fuel.
  Check Car Battery
Replace car batteries after every 3-4 years. Use only reputed brands from authorised dealers for your vehicle.
Pay Attention to Brake Pads
Brake pads are essential for the safety of automobiles. It brings cars to rest by converting the kinetic energy of vehicles into thermal energy by friction. It helps you in avoiding collision by stopping the vehicle whenever you sight an obstacle. Check the functioning of brake pads regularly.
Replace Cabin Air Filter
Change the cabin air filter once a year, especially if you are asthmatic or allergic to dust and pollen. It also helps you feel fresh and cool while driving in hot and humid tropical weather.
Clean Car Regularly
Though it sounds quite simple, cleaning cars regularly helps in improving vehicle life. Pay attention to interiors as well as exteriors while washing. Cleaning the undercarriage prevents it from getting rusted and enhance its durability.
Check Spark Plugs
The spark plug is essential for maintaining the function of the motor. If you find the car engine not reciprocating your actions, there is a chance that the plug got worn out or developed a dirt build-up. Inspect it regularly for the proper functioning of the engine.
Replace Broken Indicator Bulbs
If any indicator bulb gets spoilt while driving, replace it at the earliest possible time for the safety of the vehicle.
Check Battery Terminals
Check the battery terminals for the presence of material build-up. It can negotiate with the functioning of the battery. Use a brush for cleaning this part.
To enhance the performance and durability of your car, LocoNav offers you services for all your needs, from Vehicle Tracking Systems, Fleet Management Software and Telematics, along with FASTag.
Quick read: How To Install a GPS Tracker in Your Car
Quick read: How Can a GPS Tracker for Car Benefit You