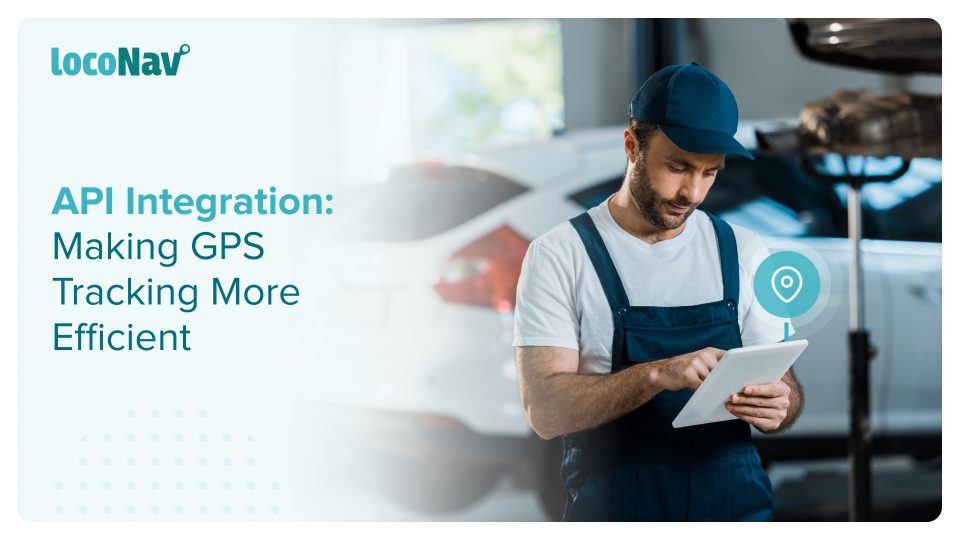 API: The Power Behind the GPS Tracking Industry
The development of GPS technology revolutionised the telematics business. It offers organisations a tailored solution for efficiently monitoring their fleets. There is no current fleet management solution that does not support real-time GPS tracking. GPS tracking has already provided fleet managers with visibility that was unimaginable even a decade ago.
Today's fleet managers and dispatchers employ a variety of tools to complete their tasks. Integrations of Application Programming Interfaces (APIs) can aid in this situation. APIs are software interfaces that allow various systems to exchange data. An API or an Application Programming Interface is a software solution that allows 2 applications to talk to each other.
What Does API Mean for GPS Tracking?
When GPS tracking data is combined with other essential data via APIs, fleet managers can have a more comprehensive view of their whole fleet. It is not only with GPS location data. API integrated GPS can aggregate data from numerous devices and equipment to show management what's going on across the fleet.
GPS tracking is an essential function for any fleet management software solution, but finding the correct solution to provide the capability can be challenging. A GPS Vehicle Tracker API enables fleet management software vendors to simply and inexpensively incorporate vehicle location tracking into their products.
What are the Multiple Types of API Integration?
API Integrations can be classified into 3 different types based on their usage:
External API
External or open APIs are intended for use by third-party organisations and groups. A published API is available to everyone. It makes an organization's data and services available to developers all over the world.
Internal API
Internal APIs, often known as private APIs, are the inverse of external APIs. They are unavailable to outside parties and are used by the developers of an organisation. Businesses utilise them to connect backend data and establish effective business operations. They are especially beneficial for cross-functional departments such as human resources, marketing, and finance.
Partner API
Consider partner APIs to be exclusive access—they aren't exposed to everyone, but they are available for open usage. These APIs make it easier for two parties who have a common desire to share data to form a strategic alliance. With rights and authorizations in place, each organisation controls access to critical data.
What are the Benefits of API Integrated GPS in –
Compared to traditional methods like GPS Trackers and OBD Devices, a real-time API integrated GPS tracking has the following advantages:
Data Integration
APIs simplify and integrate by allowing different software to reorganise their interrelationships based on the demands of your organisation. This allows your company to get greater results while lowering development expenditures. Externally, you can interface your applications with third-party services to boost functionality and usability.
GPS Tracking
You can follow and track the movement of fleets using reliable real-time data. An API integrated GPS provides information about shipping quotes, equipment capacity, location, and route tracking. As a result, real-time responsiveness can boost resilience and optimise fleet management software procedures.
APIs are becoming increasingly important for automating communication tactics. By automating the task and eliminating the manual procedure, firms may stay ahead of the curve and improve productivity. Automation of workflow allows for faster and more informed judgments.
An API integrated GPS network promotes supply chain connection. It is known as the backbone of modern networking because it allows for greater transparency and lowers potential operational weaknesses. API integrations allow you to connect with programmes in order to provide a meaningful user experience.
Fleet Management
Fleet management solutions assist managers in reducing costs in a variety of ways. The first is fuel usage. Managers can automate fuel expense management and reporting by using data from telematics devices and fuel card APIs. More data assists in determining consumption trends. Furthermore, you are able to better identify operational inefficiencies.
Instead of switching between multiple data sources, you now have a single location to see, merge, and compare all of your data. When you know accurate vehicle positions and distances, driver logistics, task scheduling, and dispatch become much easier. Fleet managers can complete fewer regulatory forms. Instead, they can do duties that help the company's bottom line.
What Impact does API Integrated GPS Tracking have on Businesses?
Here are some ways API integrated GPS can help your fleet businesses:
Geofencing
This helpful technology keeps teams constructive and your assets secure. When drivers enter or exit a customer site, real-time alerts can notify dispatchers if they are on time. Geofence notifications, on the other hand, can notify you if a vehicle or asset has been transferred outside of an allowed location.
Driver Performance
With vehicle engine and location data, fleet managers can increase fleet safety. They can identify risky driving behaviours like excessive speeding, forceful braking, and distracted or drowsy driving by evaluating this data. Knowing this information enables managers to correct habits via coaching or safety programmes.
Using LocoNav's Driver Scorecards along with API Integrated GPS Tracking can empower you to create a solid driver coaching program to safeguard your fleet vehicles.
Route Optimization
It's not only about figuring out the shortest route between two it's determining which routes are best for your company. It saves time and money to plan optimal routes between vehicle sites. You can reduce mileage, increase driving time, save money on gas, and avoid any traffic delays.
The power of API integrated GPS can be combined with LocoNav's Route Optimization functionality to make sure your drivers take the most optimal route for your trips.
Paperless Operations
When systems are linked via API integrated GPS, you may access data from across the organization—from anywhere. Get rid of paper-based workflows. There is no need to wait for the documentation to return to the office. It only takes a few minutes to send payment information, signed agreements, and driver performance reports.