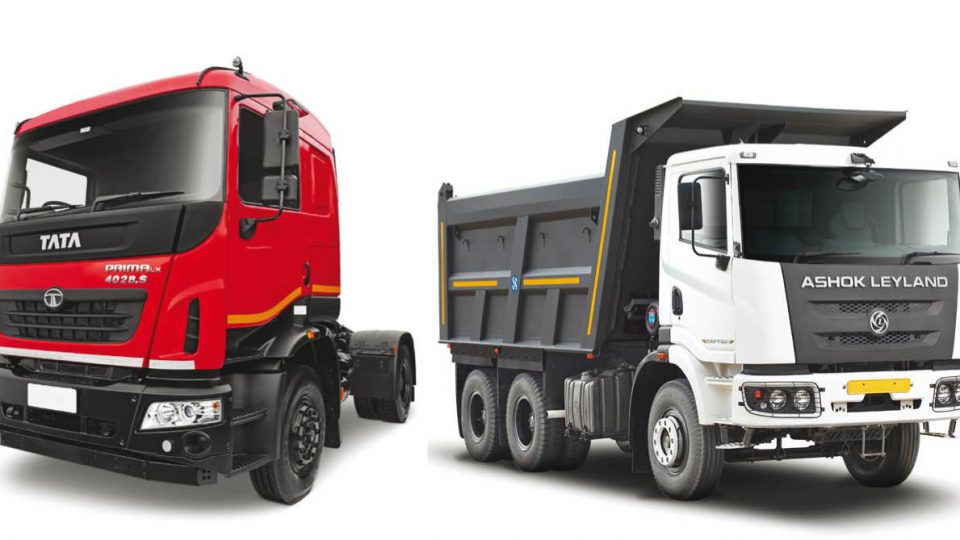 February sales comparison of Ashok Leyland and TATA Motors
Support in delivering Food for Truck Drivers and their families: Donate in COVID-19 Driver Relief Fund
Take a look at the comparison of the total number of commercial vehicle units sold by TATA Motors and Ashok Leyland, two of the biggest manufacturers of commercial vehicles in India.
Talking about Ashok Leyland's February 2019 numbers, it reported an increase of 1 percent in its domestic sales at 17,352 units. The company had sold 17,213 units in February 2018, Ashok Leyland said in a statement.
On the other hand, Tata Motors Commercial Vehicles Business sales in the domestic market witnessed a drop of 5% at 39,111 units as against 41,222 units sold over last year as weak consumer sentiments with respect to the brand continued in February 2019.
By this, it is clearly visible that slowly the fleet owners are preferring Ashok Leyland over TATA Motors.