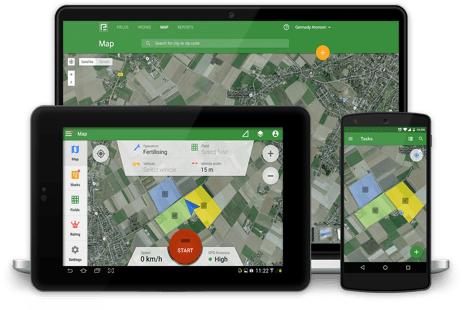 Grass root impact on the life of our first tractor owner
Before we begin, let us present you some facts with respect to tractor theft.
It's August 2018, and as many as 327 trucks are stolen already. In 2017, Mathura got the worst number of maximum stolen trucks in a particular city. The numbers went as high as 92.
| | | |
| --- | --- | --- |
| Year | Total Tractors Stolen In India | District With Maximum Theft |
| 2012 | 346 | Bulandshahr- 22 |
| 2013 | 367 | Dholpur- 28 |
| 2014 | 410 | Bulandshahr- 31 |
| 2015 | 424 | Bikaner- 45 |
| 2016 | 440 | Mathura- 87 |
| 2017 | 490 | Mathura- 92 |
With the above facts, it is clearly evident that tractor thefts are on a rise in India. Therefore, what we need today is a technology that can prevent or reduce these numbers.
After helping thousands of cars and truck owners, Loconav is proud to announce that we have our first Tractor owner on board with us.
What motivated this farmer to choose Loconav?
The farmer hails from a village where news about Tractor theft is not rare. He was worried about his tractor's safety, he always thought about things that can reduce the fuel costs and finally how can he improve on overall operation & productivity of his tractor.
He then came to know about Loconav and discovered how tractor owners and businesses that rely on tractors and other vehicles to provide products and services to their customers can experience tangible financial benefits with Loconav's vehicle tracking device.
By utilizing Loconav's tractor tracking technology, he gained complete control over his tractor; significantly reducing costs and improving productivity.
Almost everything monitored by GPS vehicle tracking solutions helped him to reduce the fuel costs in the following ways:
Speeding is a huge factor in high fuel usage. He maintained proper speeds that significantly reduced the amount of fuel used by his tractor.
Excessive idling can contribute to high fuel costs for tractors. Locanav's technology helped him to reduce idling time.
How can Loconav benefit you?
If you are a single tractor owner or you have a fleet of tractors, Loconav's technology can benefit you a lot in the long run.
A single tractor owner can always check the location of their tractor, anytime, anywhere.
How about leveraging Loconav's technology and helping yourself from a stolen tractor?
Vehicle tracker provides location-based information. You can track the total running time and the total distance covered by the tractor and significant work with the help of Loconav's analysis to reduce running cost and improve the overall operation.
Other major contributors to high fleet costs are unauthorized vehicle usage and improper driver behavior. GPS vehicle tracking solutions can relay a variety of information regarding driving behavior including engine start and off times & idling time.