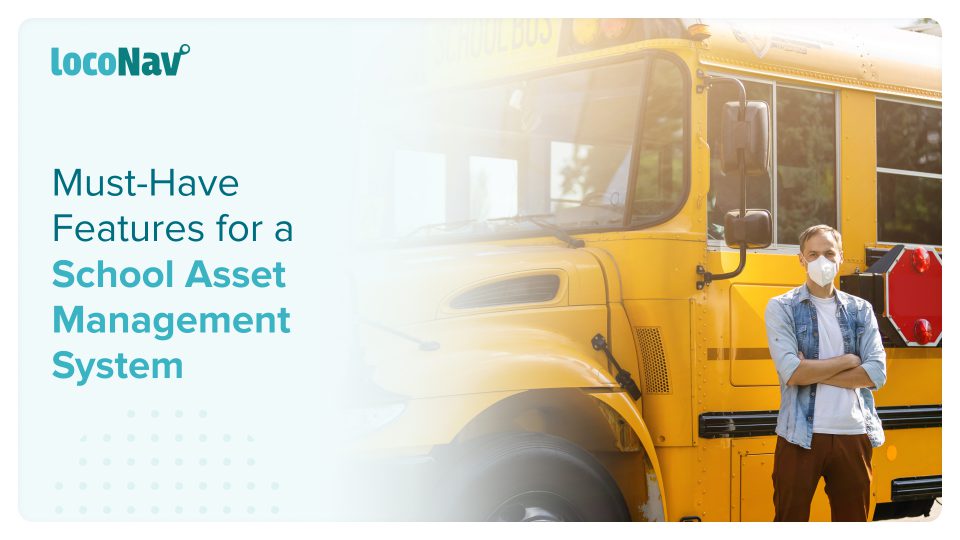 4 Features you Need in a School Asset Management System
Educational institutions, from elementary school to vocational school, medical schools to law schools, all require record management and maintenance, as well as keeping track of all fixed assets and inventories.
A system that allows you to log, manage, and track your assets is known as a school asset management system. Each of your assets, whether they are equipment, IT assets, or furnishings, will have its own profile. You can then add information to this profile, such as crucial dates, financial details, and usage data.
Implementing asset management in schools allows school asset managers, administrators, and teachers to guarantee that assets are available to all students and staff members. Primary and secondary schools can maximise the usage of assets that are critical for day-to-day operations by selecting the correct asset management tool.
A few key characteristics are required in a school asset management system. Find out more below.
Check the live location of your vehicle with LocoNav's Vehicle Tracking System!
Why is it Crucial for Schools to Select the Best Asset Management System?
The goal of deploying a school asset management solution in elementary, secondary, and other educational establishments is to:
Increase and monitor the usage of school equipment.
Ensure that assets such as computers and science equipment are available to students and teachers.
Ensure that the school's equipment is always in good working order.
Effectively manage a school's full inventory while being cost-effective.
Schools can save money by using Asset Management Software to replace lost or stolen items. While also keeping accurate spending records across all departments.
What Key Features a School Asset Manager Should Look for in an Asset Management System?
Here are 4 essential features that a school asset management system should have:
Real-Time Asset Tracking
Your asset tracking will benefit substantially from location tracking. You can speed up maintenance activities and eliminate physical asset interactions by knowing where your assets are.
Asset tags will help you optimise your location-tracking activities. Asset tags also help to speed up the process since every time you scan an asset's tag with your smartphone, the asset's profile opens.
Report Sharing
A school asset management system allows users to create reports and distribute data across the whole school hierarchy. It could be between instructors, department heads, supervisors, or even local school districts.
For example, a school's art department head may request a weekly report from its teachers on the use and condition of art supplies. In this case, each teacher would enter information about the use and condition of their assets, such as paintbrushes and paper, and compile a report that would be shared with the department's leader.
Centralised Database
Sticking to a school-allocated budget can be tough, especially without some kind of spend-tracking system in place. Department heads, on the other hand, can track expenditures for their own faculty using an effective asset management programme. This can aid in understanding how the school's budget is being utilised and how it might be improved.
Track Spends Across Departments
Schools might have hundreds, if not thousands, of valuable assets that must be monitored. Keeping track of these typically necessitates the use of paper and a pencil or an Excel file, which can be time-consuming, limited, and vulnerable to fire or data loss.
Implementing a school asset management system is an alternative solution. Asset Management Software is one of the simplest and most efficient ways to create and maintain an accurate asset register. Each asset register might contain vital information on a school's soft and hard assets. Chairs, desks, keys, and laptop computers, as well as crucial documents such as fire regulations and financial contracts, might all be included.
How are IoT & AI Revolutionizing Asset Management in Educational Institutes?
Today's generation is a wise generation. IoT-based gadgets intelligently carry out manual chores without human intervention. Asset management operations such as asset counting and tracking might take a long time for several assets. These IoT-enabled devices can complete tasks in less time and with fewer mistakes.
Here are a few instances of how IoT-based devices coupled with a school asset management system might improve inventory management at a school:
Inventory tracking using barcodes or RFID tags in libraries and classrooms.
Schedule a pre-planned maintenance schedule to save resources.
Conclusion
Educational institutions, like every other organisation, have assets. Not just stocks and shares, but laptops, books, and hundreds of tangible and virtual assets. The educational institute works with a fantastic set of assets that are used on a daily, weekly, or as-needed basis. Diverse assets with varying usage values necessitate the search for a specialised school asset management system in the educational sector.