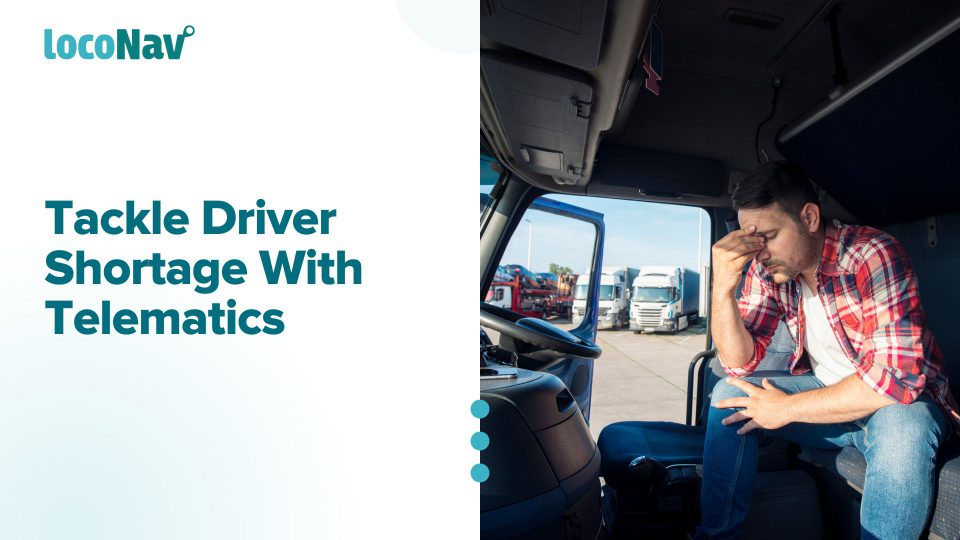 Address Labour Shortage With Fleet Telematics
Truck drivers are the glue that keeps the supply chain intact when it comes to the transportation of products and services. Given their importance, truck drivers are more difficult to discover, hire, and keep than ever before. Telematics was once regarded to be only a method for enhancing operational efficiency. But now has the potential to be used for driver retention.
By the end of this blog, you will have a better understanding of the current trucking industry and how the usage of telematics can help with the current labour shortage.
What is Telematics?
You have probably heard of telematics. If not, you will hear more about other fleets utilising the technique to keep up with the labour shortage. Telematics is an advanced technology that enables fleets to track all components of a vehicle, including location, driver behaviour alerts, vehicle health, and meter readings. These advanced capabilities allow managers to examine vehicle details on a real-time map and prevent maintenance issues from occurring.
Advanced Video Telematics Solutions at Ridiculously Accessible Prices!
Mitigate Labour Shortage
The management of the labour shortage is divided into two components. The first and most obvious is to make the profession more attractive and appealing to future drivers, which includes:
The use of technology would be the second answer. Telematics has enormous potential to assist your employees in mitigating labour shortages while offering appealing solutions that make everyone's job so much easier in the short and long term.
How Can You Use Telematics for Labour Shortage?
Telematics has the potential to significantly improve the working circumstances of your current and future drivers. Here is how
With telematics' time and distance data, it is easier to manage paychecks without worrying about clerical errors. This ensures that salaries are paid accurately and on schedule.
Vehicles equipped with telematics technology will always be more appealing, and the various advantages that the technology provides, particularly in keeping drivers engaged and not disconnected over long stretches of lonely roads, will undoubtedly aid in driver retention.
Drivers are encouraged to follow all required driving requirements thanks to the built-in driver monitoring software. This goes a great way toward avoiding and preventing accidents, as well as assuring the drivers' overall health and safety.
Over time, almost everyone acquires bad driving behaviours. Whether it is forceful braking, frequent acceleration, or forgetting to use a turn signal, telematics can detect these occurrences and warn both you and your driver as soon as they occur, allowing fleet managers to correct and train drivers in real time.
By employing a telematics solution with dual-facing dashcams, fleet managers can add an extra layer of safety for the drivers in case of an accident. The footage and real-time metrics can help exonerate drivers in case of false claims.
Conclusion
There is no single answer to the chronic scarcity of drivers and other qualified personnel in the sector. However, telematics may assist firms in making the best use of their existing personnel and vehicles while also keeping them safe on the road through proactive maintenance. An effective, data-driven organisation can also give additional incentives for prospective employees to join the company.