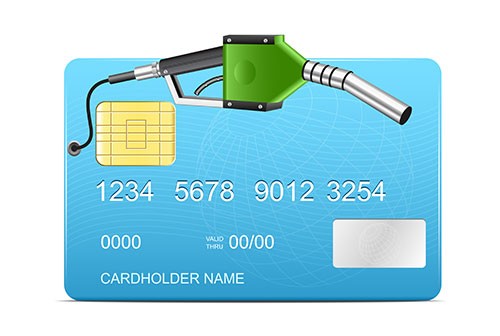 What is a fuel card?
A fuel card is a mode of payment via a specialised card for business expenses pertaining to vehicles operating in the organisation's fleet. Therefore, anyone who is operating the vehicles in the business's fleet has access to these cards. The fuel card is utilised to making payment for fuel, along with other vehicular needs like maintenance, etc. These cards are targeted solely for transportation related purchases and expenses.
Why fuel cards?
Are you tired of the hassle of refilling your company vehicles again and again whilst your drivers are out on the road? Whether you use company expenses reclaim system, credit cards, or cash; fuel cards offer a cost-effective and convenient solution that takes the stress out of the whole process.
Whether you are an SME operating a small fleet of delivery vehicles or a large fleet of HGV's, fuel cards are an indispensable business tool that can streamline your fleet management.
Fleet fuel cards can help with company expense budgeting by offering a consistent pump price that is often lower than the forecourts. Couple this with online reporting available 24/7 you can take the headache out of your fleet fuel card management.
Some people might argue that using a credit card would be more efficient than using a fuel card. Well, fuel card is better than credit card anytime, anywhere. Some key advantages of fuel card over a credit card are:
Benefits of fuel cards

There are a host of benefits that come with fuel cards, which are listed below:
Discount fuel prices are made available
Better security and prevention of fuel fraud, since the cards are linked to a vehicle or a driver
There is no interest levied on purchases
Employees can only swipe these cards for fuel or other related automobile products
There is absolutely no need for receipts, since everything is logged online instantly
There is simple invoicing with clear VAT separation
It improves the fleet efficiency and MPG reporting
Reduced internal administration costs
You can be privy to many discounts and rewards schemes
With the above facts, it is clearly evident that fleet fuel cards are unarguably a good investment. Use them to efficiently monitor and manage the fuel used by your fleets and save lakhs every month. So what are you waiting for? Get a fuel card system for your company now.